Roicht@_BA Series solar charger are designed especially for  outdoor enthusiasts in mind. It is laminated with PET film instead of traditional transparent glass material at the surface; Comparing with rigid solar panel, which is more light and thin. Added good quality PCB board at back for reinforcement to make sure it more durable.  Let`s look at its remarkable features to know more: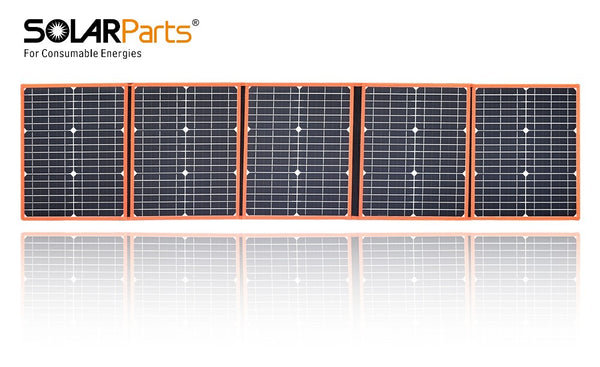 Roicht@-BA Series solar charger adopted high-efficiency monocrystalline solar cells, the power generation efficiency is more than 1.2 times that of conventional polysilicon.It is ideally suited for the outdoor camping life and even unexpected power outages.
Roicht@-BA Series solar charger is made of waterproof Oxford cloth for outdoor durability. It is water-resistant to withstand a variety of weather conditions, making it ideal for camping, mountaineering, hiking, picnics, and other outdoor activities.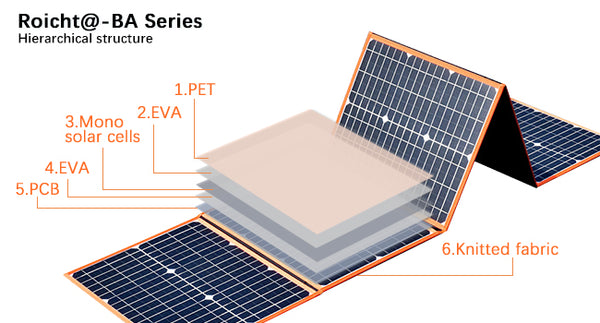 Roicht@-BA Series solar charger is featured with the folding design, the portable solar panel has a smaller area, is more convenient to carry, and can meet the needs to accommodate less space.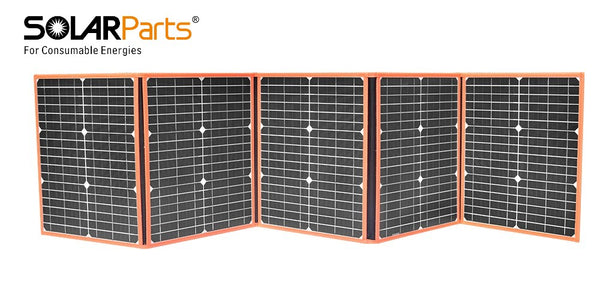 Roicht@-BA Series solar charger can be directly charged by electronic devices such as mobile phones, tablets, camera computers, and portable power supplies. Adding a controller can directly use lead-acid batteries, lithium batteries and other vehicle-mounted batteries. And different models can be customized for your diverse choices. You can see various application scenarios of this serial solar charger. They can be used for RV, caravans, motor homes, trucks, golf cars, boats as well as other outdoor activities.
If you are an outdoor activities lovers, don`t wait, visit SOLARPARTS official websites to find your best solar charger for your outdoor journey.
Phone: +86-13923729619        Fax: +86-755-28720791
WhatsApp: +86-13923729619    Wechat: 13510027129
Email address: Philip@isolarparts.com
Homepage: www.isolarparts.com