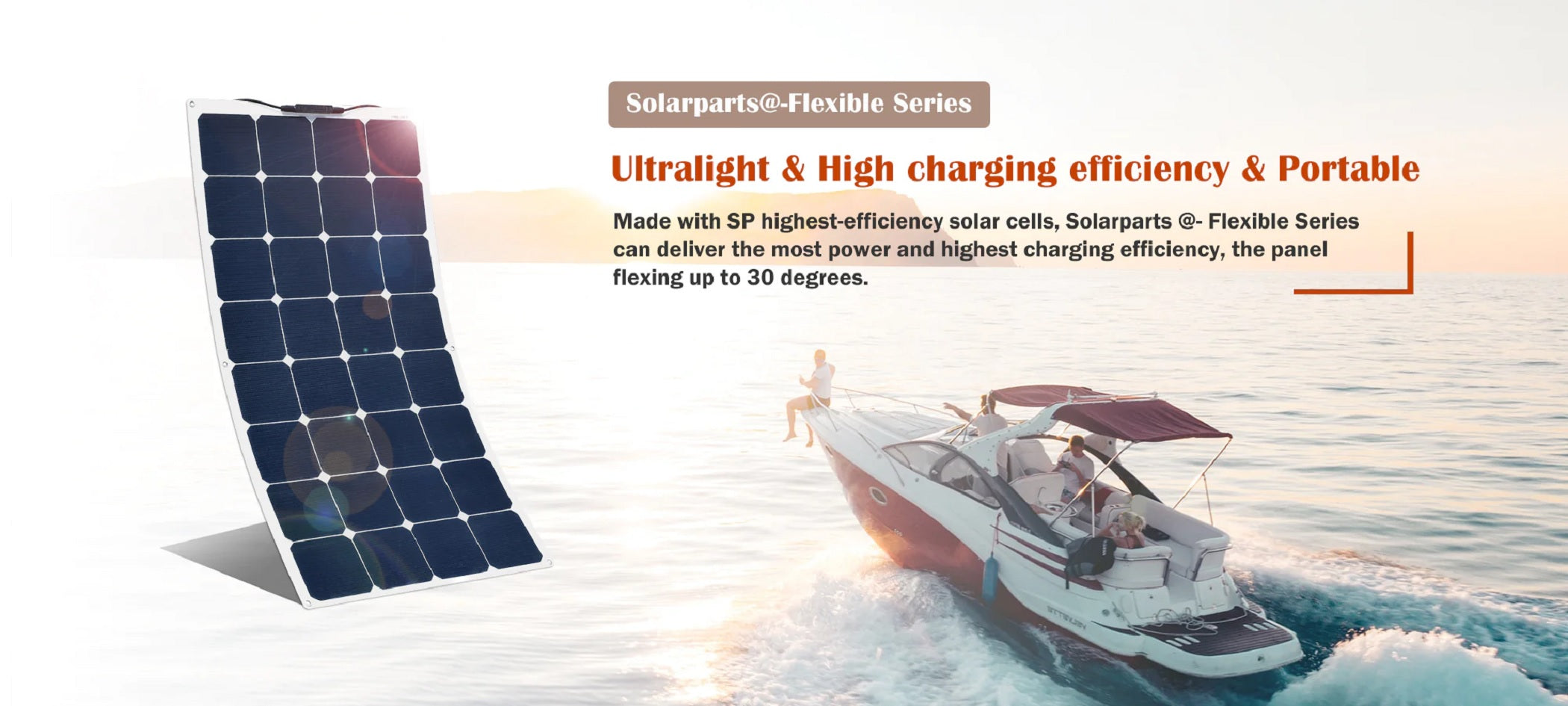 Flexible solar panel-Solarparts Series
Solarparts@_Flexible Series solar panel is especially suitable for installation and use in places with a certain arc on the surface. Constructed with top-grade, light-weight polymer materials.This bendable solar panel is thin and lightweight, easy to transport and remove.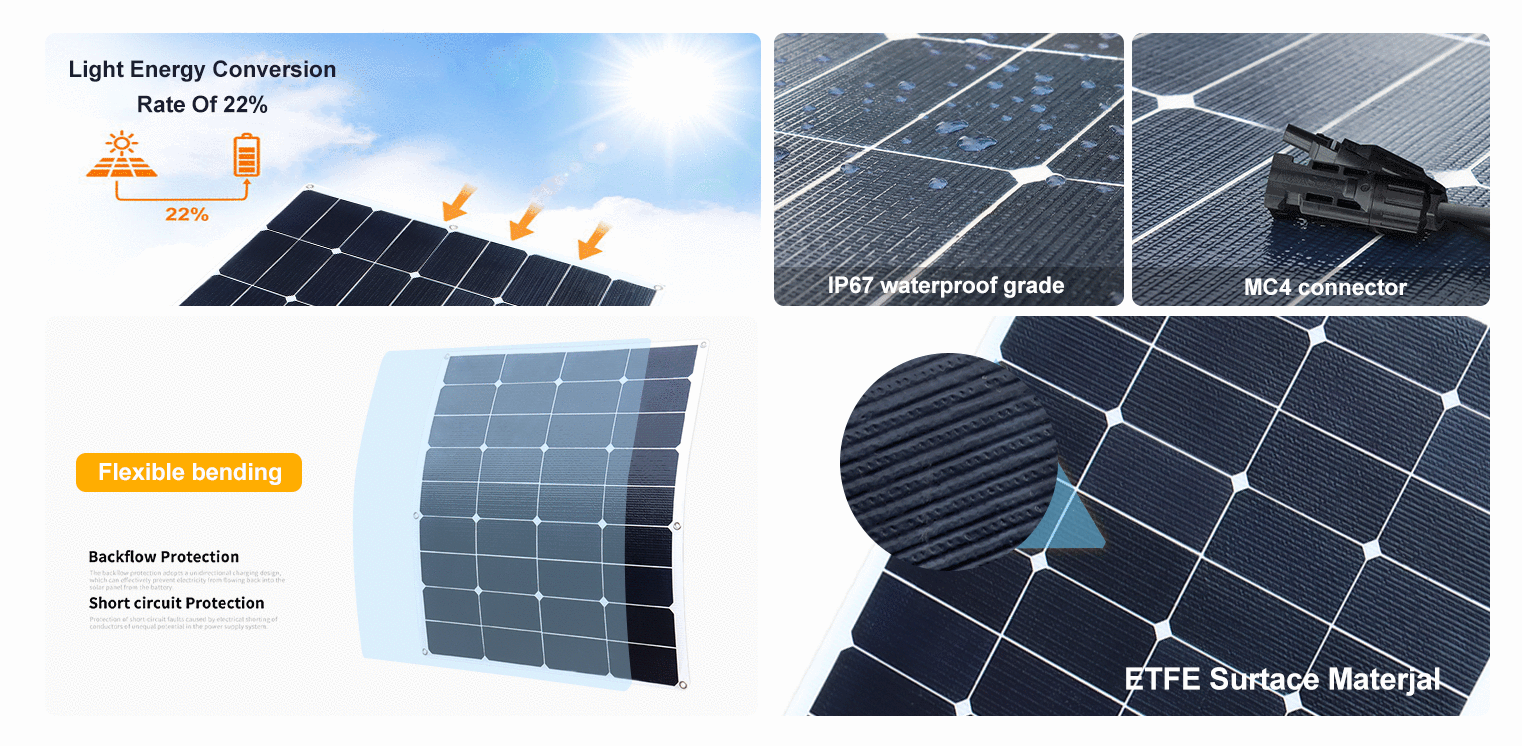 Glass-free Solar Panel ( SunPower solar cells )
① High light transmittance,high charging efficiency,good weather resistance.It can be installed on the surface of the yacht arbitrarily,RVs and roofs.
② Corrosion resistance, the Junction box has IP67 protection.
③ It can resist power loss due to bending and squeezing. The panel will not easily be damaged even if walked on.
④ The panels are good weather-resistant and have excellent outdoor performance and longevity.
 

SOLARPARTS@ FLEXIBLE SERIES

Solarparts@_Flexible Series photovoltaic module is an innovative glass-free solar module. It adopts SP highest-efficiency solar cells and top-grade, light-weight polymer materials. It can deliver the most power and highest charging efficiency in their product class.

According to the size of the flexible solar panels, they are packaged with TPT/PET/ETFE, EVA, and other materials with excellent weather resistance. They are matched with sealed junction boxes, photovoltaic special cables, and connectors. We customize the shape and size and achieve custom design and production.
PRODUCT SPECIFICATIONS
Application
Solarparts Series can be easily combined with a variety of innovative solutions. Applied to Golf cars, Yachts, Boats, RVs,Caravans, Electric vehicles, Travel tourism cars, Patrol cars, roofs, camping, roof power generation, tents, ships,etc.

Advantages