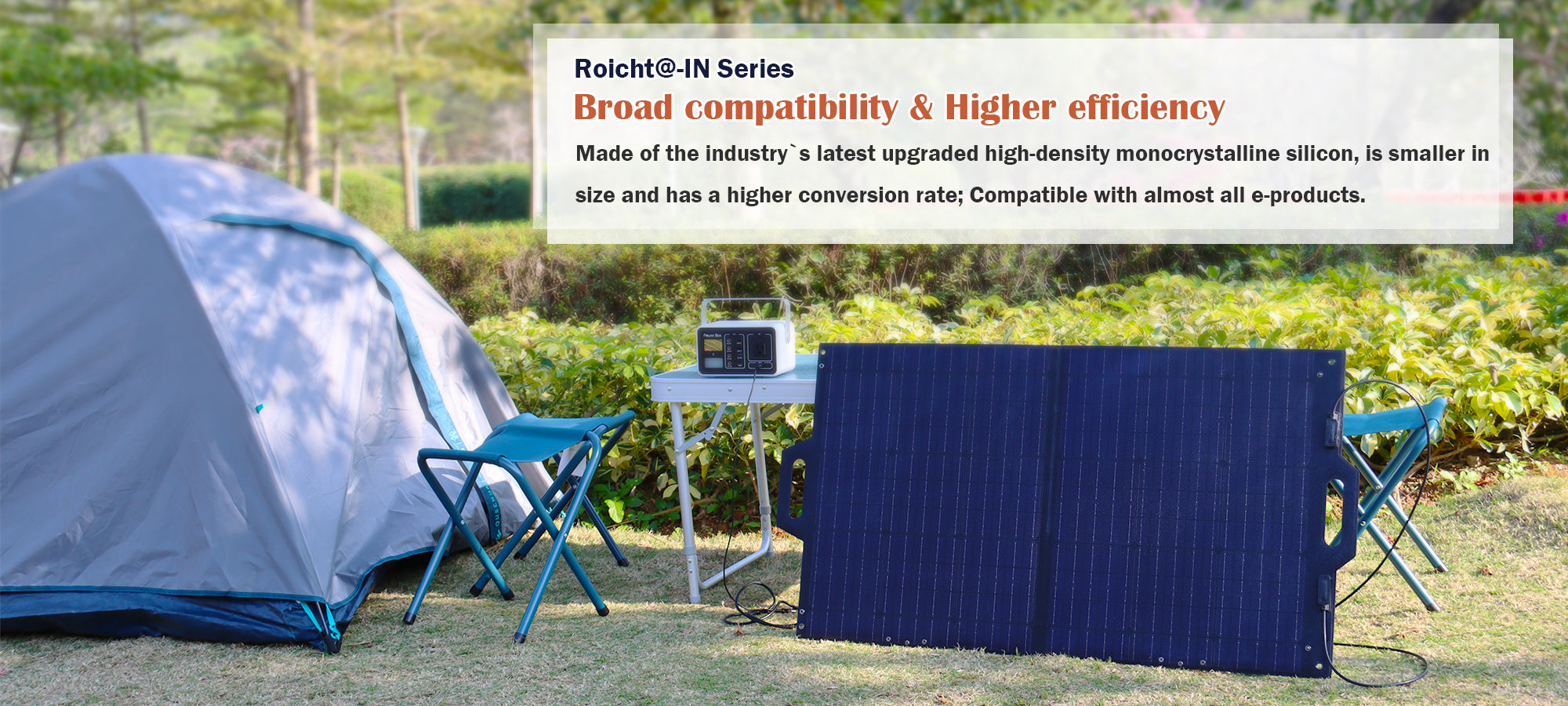 You are here: Home » Products » SOLAR CHARGER » Roicht@_IN Series
Portable solar panels-Roicht@_IN Series
Roicht@_IN Series  products are popular solar folding bag style in the market. They are made of the industry's latest upgraded high-density monocrystalline silicon, which is smaller in size and has a higher conversion rate. OEM according to your requirements.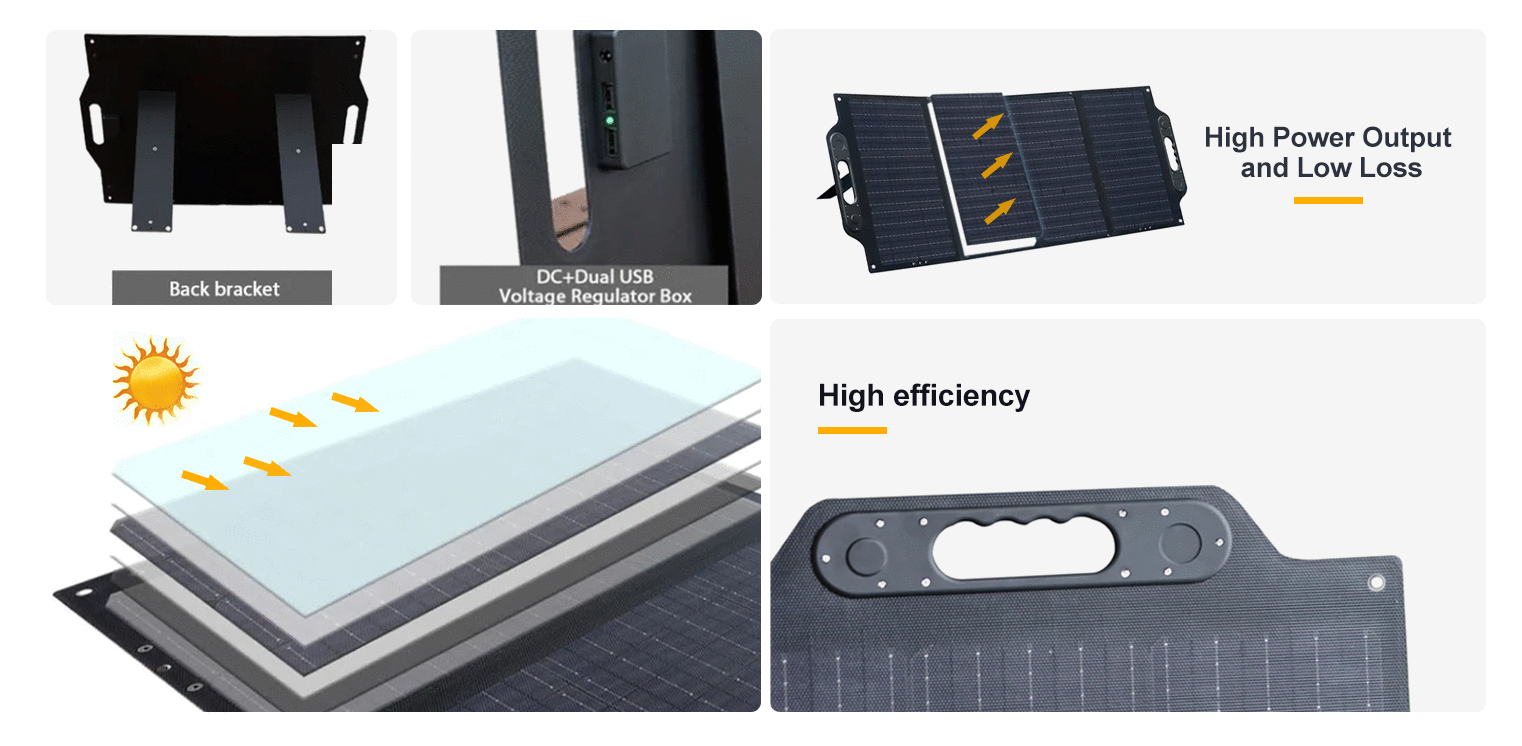 Customizable 12W-200W
Roicht@_IN Series foldable portable monocrystalline solar panels are rugged, reliable, and easy to use. Harness the sun with portable solar power wherever you are.
Solar panels are certified by FCC, RoHS, CE, ISO, IEC to ensure safety, reliability, high quality, energy-saving, and environmental protection. Whether you're charging a generator phone laptop or refueling a power pack, solar power has you covered.
According to your usage habits, we introduce 12W-200W for Roicht@_IN Series. Different models can be customized for your diverse choices.
 

OUTDOOR NEEDS,FOLDABLE,WATERPROOF,BROAD COMPATIBILITY

Water-resistant & durable. The solar panel is water-resistant to endure all weather conditions, it can ideal for the activities of your outdoor adventures.

Compatible with all mobile phone, tablets, GPS, Camera and other USB-supported devices. Keep your devices fully charged on the go in no time.
PRODUCT SPECIFICATIONS
Application
PERFECT CHOICE FOR OUTDOOR AND EMERGENCY LIFE
For most power stations and 12-volt batteries, RV, car, boat, trailer, truck, pumpa, camping, van, emergency power.
Advantages