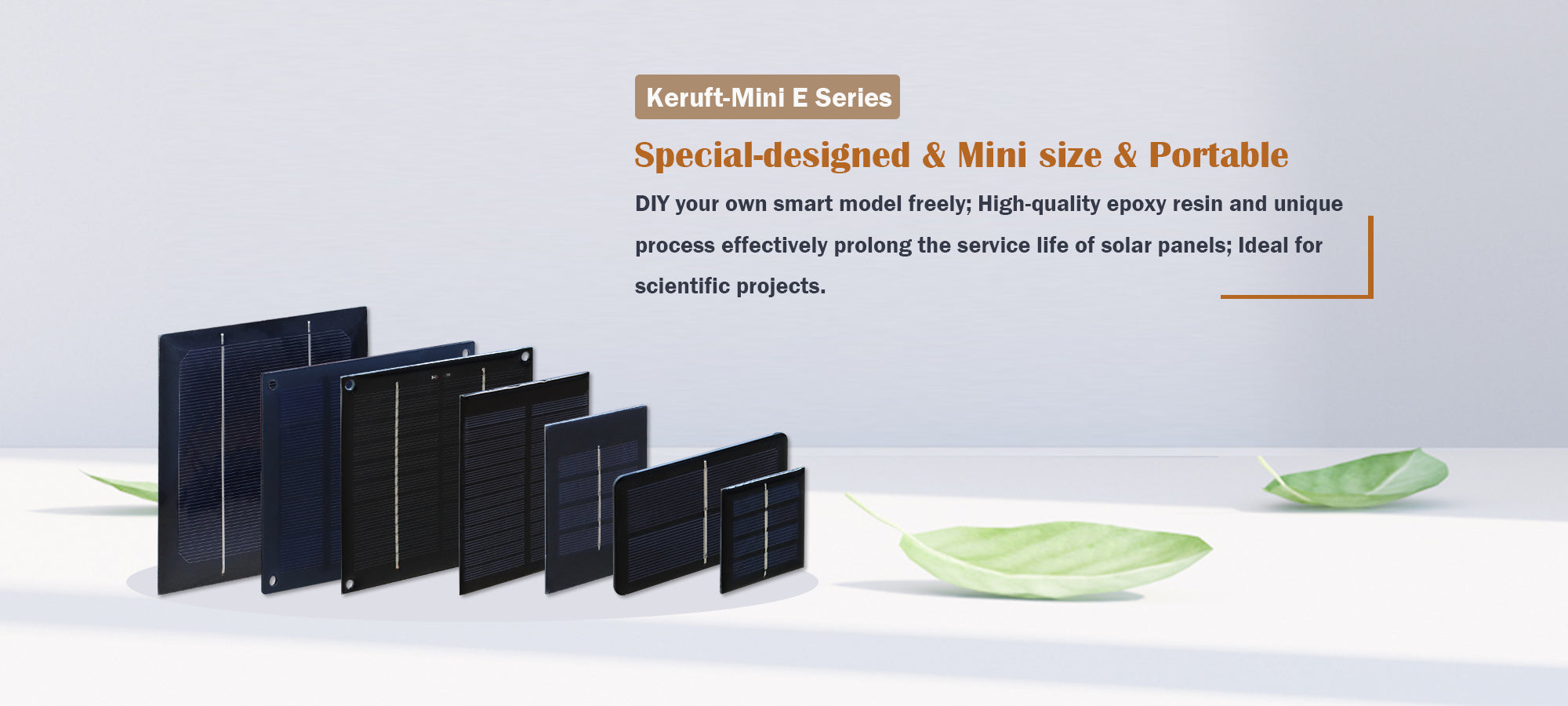 Be designed exclusively for ease of use at home, school, lab or workshop, is perfect for solar projects. The best choice for those who fond of experiencing the fun of DIY.
Can be put into a wallet or a small portable bag, is very convenient to carry.
Advanced technology
High-quality epoxy resin are used, unique manufacture process to guarantee its long durability.
Special customization
Can be uniquely designed and produced in terms of different customer`s needs. 
Broadly compatible
Are applicable to all kinds of small power appliances, suitable for small-scale science projects.
Instructive
Build your own powered models like solar toys, solar lights and solar displays freely.

Product
Specifications
Application
Keruft_Mini E Series solar modules applicable to all kinds of small power appliances. Such as emergency lights, advertisement lamps, traffic lights, household lights, electric fans, solar water pumps, solar street lamps, etc.Experience the fun of DIY soon!