Generate electricity from sunlight
SOLARPARTS RIGID SOLAR PANELS
Why Choose SOLARPARTS Rigid Solar Panels?
Durability and Diverse Applications
SOLARParts Rigid solar panels are made with glass casing and an aluminum frame to protect their solar cells from damage, scratches, or deterioration from the weather. The rugged, corrosion-resistant aluminum framing protects it from outdoor elements such as rain, snow, and wind.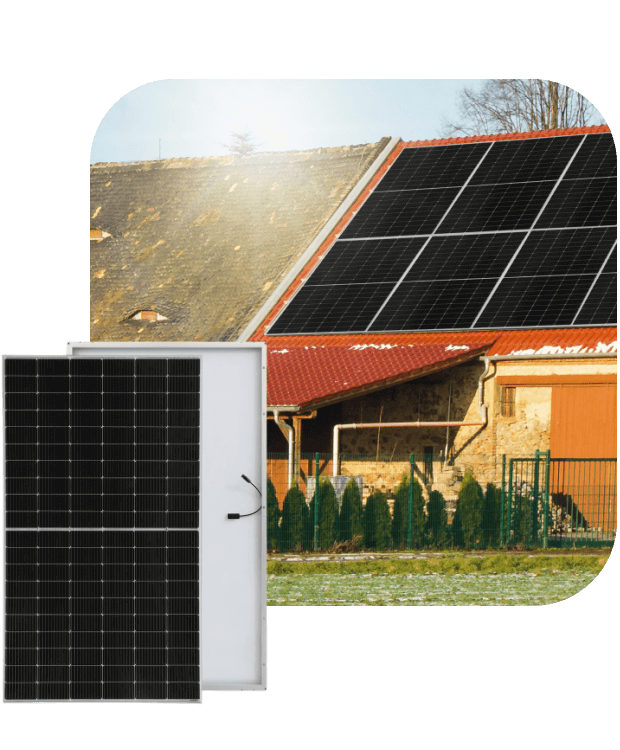 Xinpuguang@_Rigid Series
Xinpuguang@_Rigid Series-Monocrystalline module is constructed with high-performance monocrystalline solar cells, which have a conversion efficiency of more than 21% under sunny weather conditions. It provides a long service life and is virtually maintenance-free. Using tempered glass, EVA film with excellent weather resistance and TPT backplane, and a high-quality aluminum frame. Outdoor service life is guaranteed, up to more than 25 years.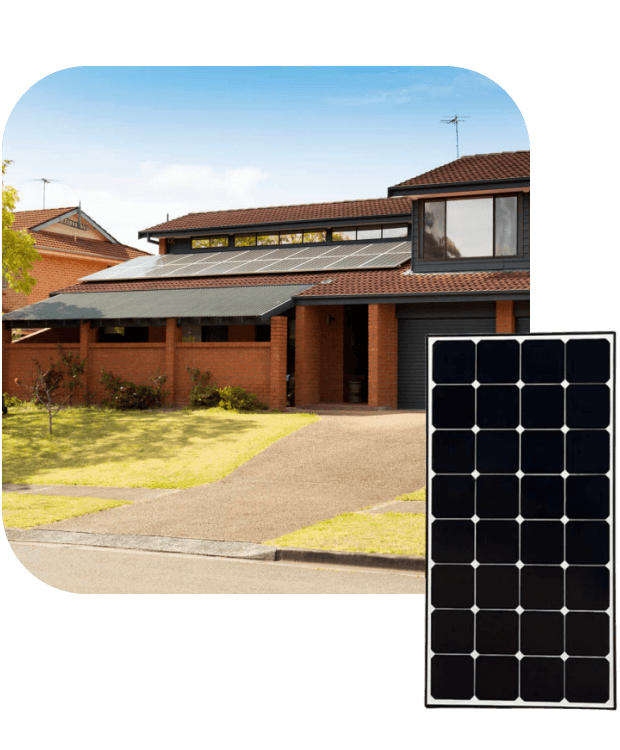 Solarpart@_Rigid Series
Solarparts@_Rigid Series Solar Panel is made from SP highest-efficiency solar cells coated with advanced encapsulation material with multi-layered sheet laminations to enhance cell performance and provide long-lasting durability. SP cells can resist power loss due to bending and squeezing, not prone to cracking. Anti-reflective, high transparency, low iron tempered glass with enhanced stiffness and impact resistance.Corrosion-resistant aluminum frame allows extended outdoor use.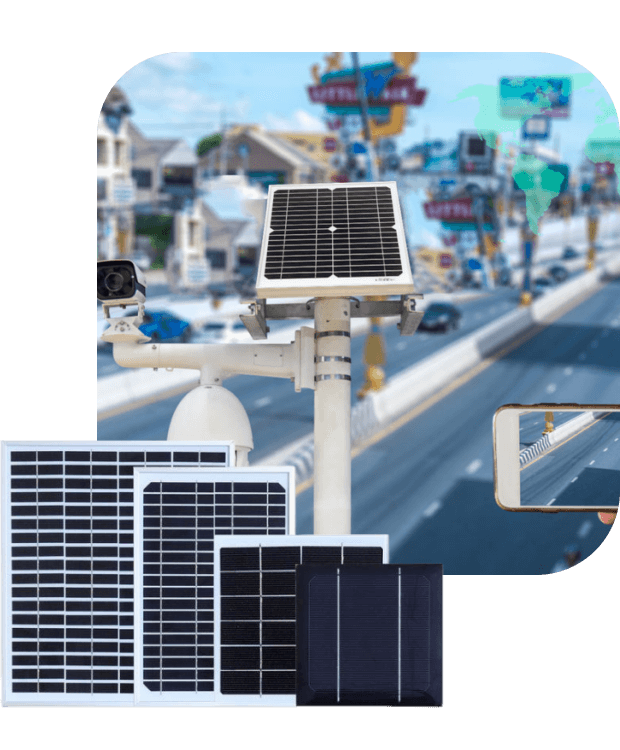 Keruft_Mini G Series
Laminated with transparent glass on the surface, assembled with aluminium frame, adopt high-efficiency mono/polycrystalline cells to ensure its wide applications.  Featured with lightweight makes it ideal for use in preliminary science projects.The service life is even up to 25 years.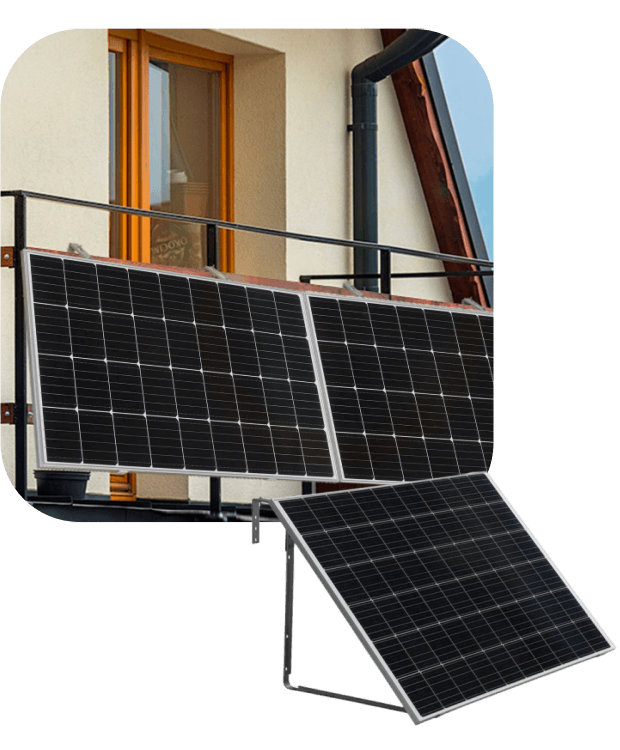 Solarparts@_Micro Balcony System
Plug and Play!
Solarparts' balcony solar panels is designed with brilliant features to generate electricity at home from solar enrgy. A balcony solar system is a photovoltaic module for the production of your own electricity. Equipped with a Schuko plug and integrated inverter, you simply connect the balcony power plant to your socket and generate your own electricity.
SOLARParts 100W-400W rigid solar panels are typical for RVs, and an RV consumes less than 200 kWh. Thus, if an RV needs 180kWh/month, it requires six 200W or three 400W solar panels or other power output combo that meet the energy demand. When on cloudy days, we suggest going for a higher capacity.
100W SOLARParts rigid solar panel can fully charge your 12V 100Ah battery in around 12 hours. (100Ah*12V/100W=12). And a 200W solar panel can charge your 12V batteries in around 7 hours. While a 400W solar panel charges your solar in 3 hours.
400W solar panel can charge your 12V 20Ah battery in just around 36 minutes.
The panels will produce electricity but it will be very limited -- depending on how much light can get through the cloud layers. Homeowners with solar power will still be able to use traditional electricity from their local provider just as they did before the solar equipment was installed.
The amount of electricity produced will vary with the seasons as the angle of the sun changes from summer to winter. In the winter, the sun angle is low in the southern sky so the amount of sunlight reaching the panels is less. In the summer, the sun angle is high so the panels produce more electricity.
Stay up-to-date
More Tips for Solar Panels