For those people who are fond of outdoor activities, portable solar charger is might your good partner when you desperately need electricity. Equipped with an integrated charge controller,SOLARPARTS Roicht@-GL Series solar charger can charge the battery directly and relevant e-products through a USB output. Its cell conversion rate is as high as 23%. Let`s look at its remarkable features: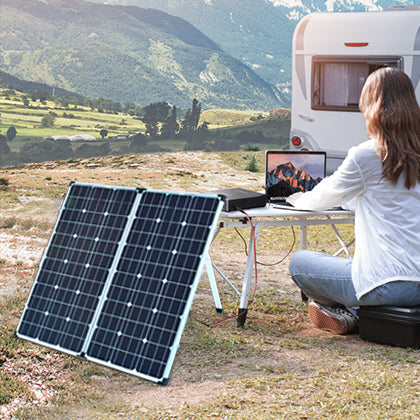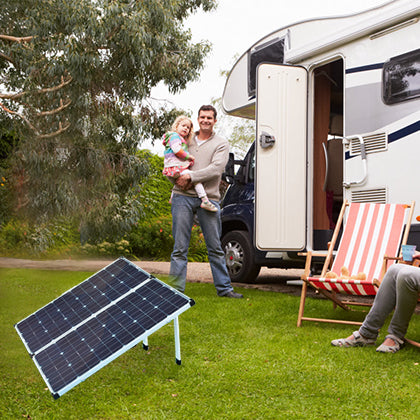 Roicht@-GL Series solar charger is made of high-efficiency monocrystalline cells, the cell conversion rate is as high as 23%. High quality tempered glass and bypass diodes reduce power drop caused by shadows and ensure excellent performance in low-light environments.
Roicht@-GL Series solar charger is equipped with the convenient handle and the table's compact fold size, it is easy to transport and store. You can carry it to anywhere you want and store it in limited space.
Roicht@-GL Series solar charger junction box is IP65 waterproof. It is equipped with high-transparency, low-iron tempered glass, and corrosion-resistant aluminum frame. The high-quality EVA and TPT provide strong protection for panel structure and extended outdoor use time.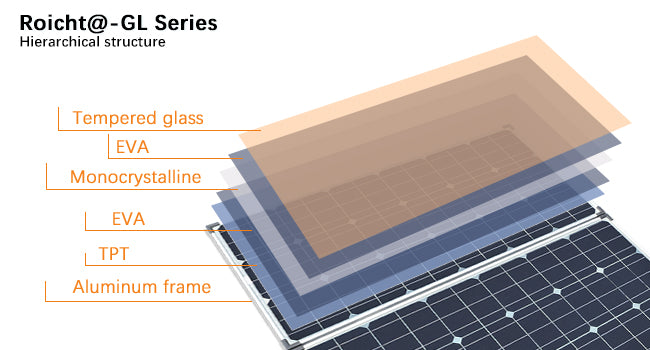 Roicht@_GL Series solar charger is integrated with highly efficient Monocrystalline panels, which makes it a perfect portable solar system. You can charge your devices anytime and anywhere, and it`s ideally suited for outdoor life and even unexpected power outages. Multipurpose portable solar table/adjustable camping table with high-quality material and the sturdy thick frame is easy to transport and store. This folding camp table can be used as picnic table for outdoor, RV outside, BBQ, serving table for dining, small patio table for adult and kids, camping table for beach, fishing. It can also be regarded as a gift to your family and friends.
You even don`t worry about the quality problems. All products of SOLARPARTS are certified by FCC, RoHS, CE, ISO, IEC to ensure its safety, reliability and high quality. With a high-efficiency solar cell which can generate maximum power in the fixed area and aluminum frame and supporting bracket, this serial solar panel is easy to install to absorb the sunlight and can plug and play at any time.
Through the following ways to contact us to know more information about our company and products:
Phone: +86-13923729619   Fax: +86-755-28720791
WhatsApp: +86-13923729619  Wechat: 13510027129
Email address: Philip@isolarparts.com
Homepage: www.isolarparts.com