The power battery speeds up internationalization
http://www.iccsino.com/news/show-htm-itemid-16714.html
The power battery speeds up internationalization
Date:2022-04-07  From:ICC
The power battery speeds up internationalization 
2022-04-05 
The internationalization deployment of customer base, production capacity, technology, and zero-carbon transformation will continue to drive the global growth and development of the power battery enterprises in China.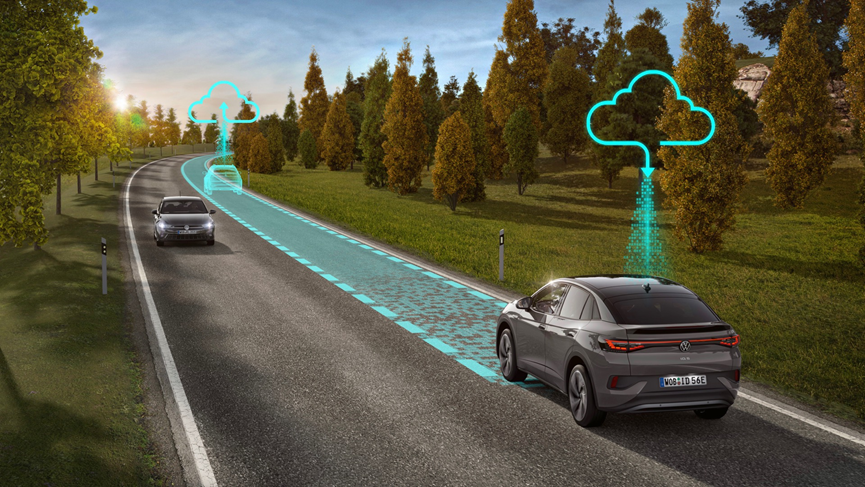 The internationalization process of China's power batteries has accelerated significantly.
The most obvious change is that since 2021, the overseas production capacity construction of Chinese power battery companies has entered a substantial stage of promotion:
◆ CATL Thuringia plant is expected to achieve 14GWh of power battery production capacity in 2022; 
◆ AESC planning to add three power battery mega plants in France, Britain and the United States;
◆ SVOLT landed in Saarland, Germany, and built two factories for batteries and module PACK;
◆ Guoxuan Hi-Tech acquired Bosch Group's Göttingen plant in Germany and established a production and operation base in Europe;
◆ Farasis Technology and Turkish automobile manufacturer TOGG jointly build a Turkish power battery factory;
◆ EVE Battery plans to purchase the target real estate and establish a power battery manufacturing plant in Hungary.
The reason is that, on the one hand, the growth rate of electrification in Europe has accelerated, becoming the next major battlefield for Chinese power battery companies. The data shows that the European new energy vehicle market will continue to grow in 2021, with sales of 2.338 million units, an increase of 66% year-on-year; the European new energy vehicle market penetration rate reached 16.5% in 2021, higher than China's 13.4%.
At the same time, the sales of new energy vehicles in the United States exceeded expectations, with sales reaching 670,000 units in 2021, an increase of more than 100% year-on-year.
In terms of top-level planning, the European union proposes to achieve zero emission targets by 2035, and the United States also proposes that new energy vehicles account for 50% by 2030.
Whether it is the strategic goal of electrification of international car companies such as Volkswagen, GM, Ford, and Mercedes-Benz, or the determination and subsidy support from the top level, they are supporting the sustained and rapid development of electrification in Europe. It is estimated that by 2030, the production and sales of new energy vehicles in the European and American markets are expected to match or even surpass the Chinese market.
On the other hand, China's leading power battery companies already have the hard-core strength to "go global". The increase in the number of overseas fixed project supply orders, the change of China's battery innovation technology, and the beginning of the international ecosystem led by Chinese materials companies have begun to take shape, all of which indicate that China's power batteries have begun to lead the world.
Overseas huge overseas market scale, Chinese power battery enterprises in customer internationalization, production capacity internationalization, technology internationalization, superimposed product production zero carbon transformation deployment, will continue to drive the global development of Chinese power battery enterprises.
Driven by changes in the international market
It is true that with huge overseas orders in hand, overseas production capacity delivery demand has been released, which has become the most direct reason for the internationalization of Chinese power battery companies.
As the leading representative of China's power battery enterprises, CATL has cooperated with international car companies such as Ford, Fisker, Hyundai, Volkswagen, Daimler Trucks, Tesla, BMW, ELMS and other international car companies since 2021, and its international supply speed and overseas production capacity release speed are at the forefront of the industry. The release of battery production capacity in the Thuringia area of the CATL in 2022 will mark the entry of the international supporting supply of the CATL into a new stage.
After winning orders from PSA Group and Turkish company OTOKAR and other European long-term orders, SVOLT is also accelerating its European plant construction process in line with Great Wall Motor's internationalization strategy. In July 2021, Lyric won the bid for the lithium-ion battery assembly line order of 16.3399 million euros (about 125 million yuan) for the European project of SVOLT, which also shows that the former European factory has entered a substantive stage. 
AESC has reached cooperation with international mainstream car companies such as Renault, Nissan, and Honda, and won the order for Mercedes-Benz EQ series batteries, prompting it to plan to add three factories in France, the United Kingdom and the United States, and release capacity in line with the customer's mass production rhythm.
As the exclusive supplier of TOGG's first electric vehicle platform, Farasis Technology expects a procurement demand of 30GWh in the next 7 years and will build a power battery plant in Turkey as a joint venture with it.
It can be seen that unlike the previous round of Chinese power battery companies to get international orders or fixed project supplies, with the landing of the electrification strategy of international car companies, the localization of power batteries or nearby supporting has become a significant feature of the internationalization of China's power batteries.
It is worth noting that since the beginning of 2022, driven by the pressure of carbon emission reduction and the transformation of the automobile industry, many international car companies have continuously revised the purchase amount of power batteries, the investment target and the speed of promotion.
BMW's cell purchases increased from the original plan of 12 billion euros to more than 20 billion euros (about 140.3 billion yuan).  Stellantis Group announced the "Dare Forward 2030" plan, which aims to sell more than 5 million pure electric vehicles worldwide by 2030.  Hyundai Motor plans to invest about 19.4 trillion won (about 101.2 billion yuan) in electric vehicle-related businesses by 2030.
At the same time, Ford Motor independently split the electric vehicle business and added another 20 billion US dollars (about 127.3 billion yuan) to the previous investment of 30 billion US dollars; the Renault-Nissan-Mitsubishi Alliance released a 2030 development roadmap, planning to invest 23 billion euros (about 161.8 billion yuan) in the field of electrification in the next five years...
There is no doubt that the adjustment of international car companies' promotion goals for electric vehicles will stimulate the continuous growth of demand for power batteries and the substantial expansion of production capacity. Under the huge market demand, the process of international construction of Chinese power battery enterprises is expected to further accelerate.
Technological innovation drives global change
Technological innovation leading the world is also helping china's power battery internationalization "variable speed".
As a group of enterprises with the fastest overseas factory construction, China's power battery companies such as Ningde Times, SVOLT, and AESC have begun to show increasingly strong innovation capabilities, leading new energy vehicles from battery technology to product production into a new stage of development.
From the perspective of product technology, CATL will launch the third generation of CTP battery technology in April, which is called "Kirin Battery" internally. The corresponding LFP and ternary systems have energy densities of 160Wh/kg and 250Wh/kg, respectively. The energy density is 13% higher than that of 4680.
At the same time, the heatless diffusion technology with higher specific energy of 1000km in the CATL will achieve mass production in 2023.
The product idea of the SVOLT short knife battery is to adopt a long and thin design, have high compatibility, adapt to different scenarios and platforms, and meet the needs of high group rate, low cost and high safety.
Its short knife battery has also passed a series of safety performance tests such as overcharge, impact, vibration, drop, short circuit, etc., and successfully passed the acupuncture test.
From the perspective of product production process, facing global competition, Chinese power battery companies are also instigating zero-carbon transformation of power battery production.
For example, CATL has established a sustainable development committee to take the carbon emissions of materials as an important consideration in procurement, and will continue to strengthen the requirements for material carbon reduction for its suppliers. At the same time, the implementation of energy-saving projects has been increased, photovoltaic power generation has been increased, and the carbon footprint of the supply chain has been trained. 
AESC's power battery factories planned to be built in the UK, France and the United States all use Envision's zero-carbon technology solutions to meet the stringent carbon emission requirements of Europe and help Chinese lithium-ion battery industry chain enterprises solve the stringent carbon emission requirements of Europe.
SVOLT has also announced the creation of an AI intelligent ecosystem alliance to improve efficiency, improve quality, and conduct carbon traceability through artificial intelligence, advanced analytics and edge/cloud computing technologies. 
Standing in the vision of a new round of power battery changes, Chinese battery companies have broken through the limitations of traditional technology, from systematic and sustainable technology and product innovation to zero-carbon industrialization production, which will allow China's power batteries to continue to win the "rush" advantage in the process of internationalization.
---