OEM | BYD enters hydrogen fuel cells
http://www.iccsino.com/news/show-htm-itemid-16760.html
OEM | BYD enters hydrogen fuel cells
Date:2022-04-15  From:ICC
On April 12, BYD's patent for "gas tank mount, hydrogen storage device and car" was authorized, and this utility model belongs to the field of fuel cell vehicle technology, involving a gas tank mount, hydrogen storage device and car, gas tank mount, of which the gas tank mount adopts push-pull loading and unloading gas tank, which is quick and easy to disassemble and replace.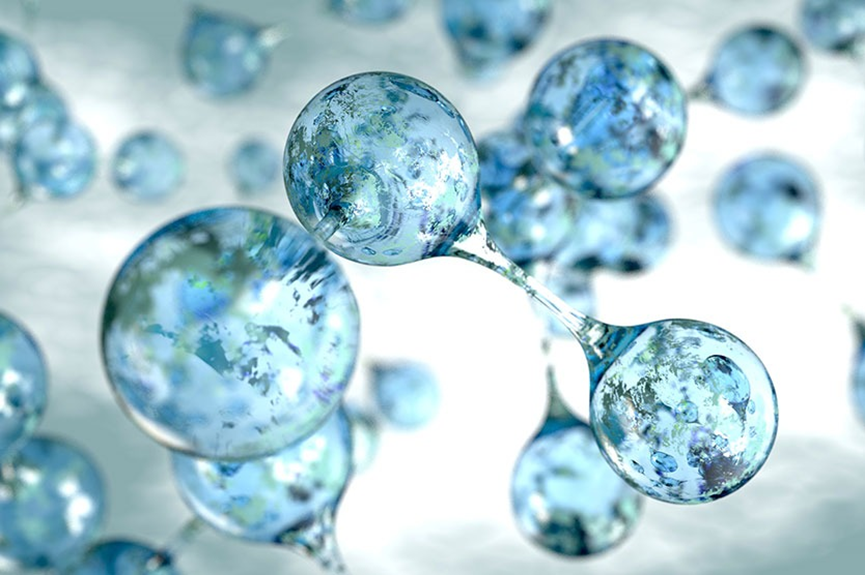 Under the background of China's goal of "carbon neutrality and carbon peaking", the domestic hydrogen energy industry is booming, and as the ultimate clean energy, hydrogen energy will play a more important role in the field of new energy vehicles. In the face of the huge temptation of the Chinese market, global hydrogen fuel cell parts and vehicle companies have been targeting the Chinese market, hoping to cut a piece of cake in the market.
In 2021, the number of hydrogen fuel cell vehicles in China is only 9,000, and according to the "Energy-saving and New Energy Vehicle Technology Roadmap 2.0" issued by the China Society of Automotive Engineers, by 2035, the new energy vehicle market will account for more than 50%, and the number of fuel cell vehicles will reach about 1 million. Among them, the huge market potential has attracted many international automotive companies to develop and promote hydrogen fuel cell vehicles in the Chinese market.
Compared with pure electric, hydrogen energy, as an important renewable energy source, has a broad application space in the automotive industry, and hydrogen energy is likely to become the ultimate energy source for automobile power. Mu Feng, vice president of Great Wall Motor, said that if China's hydrogen fuel cell vehicle promotion reaches the target of 1 million vehicles, it is expected to reduce carbon dioxide emissions by 510 million tons a year, which will actively help achieve carbon neutrality goals.
In the face of the huge development potential of the hydrogen energy industry, many international automobile companies have also begun to accelerate their layout. For example, the BMW Group plans to produce 100 X5 hydrogen fuel cell vehicles this year, Volkswagen group accelerates the research and development of hydrogen fuel cells, and Volvo Trucks promotes the use of hydrogen fuel cell technology in commercial vehicles. As one of the earliest car companies in the world to develop hydrogen fuel cell vehicles, Hyundai Motor Group's layout in China's hydrogen energy industry is faster and larger. In March 2021, Hyundai Motor Group officially started construction of the world's first overseas hydrogen fuel cell system production and sales base, "HTWO Guangzhou", covering an area of 207,000 square meters, and is expected to be officially completed and put into operation by the end of 2022. At that time, a comprehensive base including a hydrogen fuel cell system production plant, a research and development center and an innovation center will be built, with an annual output of 6,500 sets of hydrogen fuel cell systems planned, and production and supply capacity will be expanded in a timely manner according to the needs of the Chinese market and policies.
Not only Hyundai Motors, but also international auto giants such as Mercedes-Benz, BMW, Toyota, and Honda have also been seeking breakthroughs in the field of hydrogen fuel cell vehicles.
In addition to vehicle companies, fuel cell and parts companies such as Bosch, Continental, and Faurecia, as well as core materials companies such as DuPont, Gore, and Johnson Matthey, are also increasing their investment in China's fuel cell vehicle market. At the same time, Toyota Motor is also vigorously promoting the reduction of the cost of hydrogen fuel cell systems, and Chinese auto companies such as SAIC, BAIC, GAC, and Changan are also deeply cultivating hydrogen fuel cell vehicle technology. Automobiles and related enterprises engaged in the hydrogen energy industry have also initially explored a development model, and some have created an integrated hydrogen energy industry supply chain ecology of "production-storage-transportation-addition-use" at the international level; Some alliances promote technological development; Some open their technology platforms to local Chinese companies to achieve a win-win situation.
Hydrogen energy is undoubtedly a major benefit to the industry and enterprises. In fact, Chinese and foreign car companies, including Great Wall Motor and Hyundai Motor Group, have jointly led the establishment of the International Hydrogen Council with other outstanding enterprises around the world, and there are currently more than 100 member companies, jointly committed to promoting the high-quality development of hydrogen energy.
Industry experts said that subsidies and other incentive policies, cost reductions brought about by localization, and acceleration of hydrogen refueling station construction are making China's hydrogen energy vehicles usher in a new spring. However, because hydrogen energy has shortcomings in the cost and supporting infrastructure comparing with pure electric power, hydrogen energy vehicles still have a long way to go before a large number of ordinary consumers accept and buy.
Globally, some countries are also accelerating the development of hydrogen fuel cells and hydrogen energy industry except for China. Therefore, for the domestic hydrogen fuel cell industry, the future competition or will be very fierce. The prospect of the hydrogen energy market is optimistic.
---