http://www.iccsino.com/news/show-htm-itemid-16761.html
Battery | Development of Tesla 4680 battery
Date:2022-04-15  From:ICC
With the in-depth understanding of the 4680, we can see that the structure of the 4680 is simpler than thought, in fact, the entire battery Pack design is subtracting, further simplifying, and improving the overall group rate.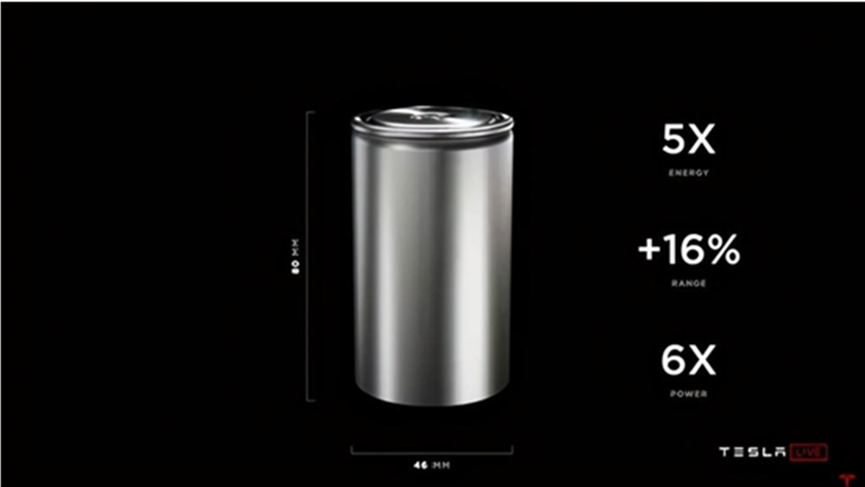 The Tesla Texas factory opened this time, and the Gigafactory Cyber Rodeo was also shown on display for the 4680 batteries. Overall, the themes this time are factory opening, the new version of Model Y (integrated cast aluminum, CTC) and the 4680-battery factory and Cybertruck a year later. Of course, in the CTC era, in the meaning of Tesla, it is not only like an airplane to use the wing structure to make fuel tanks, but the entire factory produces cars in a more efficient way, and the battery cell factory is also one of them.
The layout change at the Texas plant may be more important than CTC. From the perspective of layout logic, Tesla has completely reconstructed the process of traditional automobile manufacturing. The traditional cars production process is "stamped → welded → painted →final assembly", while the new Texas factory has turned vehicle production into parallel + modular assembly based on the front and rear casting + CTC battery system.
This change not only brings about the reduction of production chains and costs, but also the revolution in the manufacturing logic of new energy vehicles, and the iteration of sub-modules and the integration of different platforms may be more suitable for the rapid iteration of new energy vehicle architectures in the future. The skateboard chassis concept began to gain attention last year, could Tesla's new factory be a better solution?
The emergence of new energy vehicles is not only the innovation of automotive powertrain, but the reconstruction of the entire automobile industry. All links in the entire industrial chain will be rethought because of the emergence of new energy vehicles. This is also the embodiment of TESLA's first principle.
From Berlin to Texas, Tesla placed a lot of emphasis on the progress of 4680 cells and structured batteries. From the perspective of global layout, the 4680 battery cell research and development and trial production line is in Fremont, and will be produced in Austin giga facotry, and the large-scale production of batteries, the yield rate has reached 90%, that is to say, it has met the requirements of large-scale production.The yield rate at the Austin, Texas plant is said to be 93%.
That is to say, at present, starting in April, Tesla's 4680 battery has just started mass production, this quarter mainly relies on the previous small-scale trial production of 1 million + 4680 cells in Fremont, which will serve for Model Y, equivalent to about 1000 cars, most of the vehicles are used to do various experiments, only individual cars can be tried for special customers.
The overall 4680 production capacity began to gradually increase in April and will have a larger output in Q2 2022.