http://www.iccsino.com/news/show-htm-itemid-16853.html
EV | China first CTC chasis leads the global power battery into the 3.0 era
Date:2022-04-27  Author:ICCSINO
At last year's Guangzhou auto show, Leapmotor released the intelligent power technology and its intelligent electric drive, and created the concept of "intelligent vehicle completion", that is, "only by integrating intelligent cockpit, intelligent driving and intelligent power, can the intelligent control of the whole vehicle be realized". The release of intelligent power CTC technology complements the last puzzle of  Leapmotor intelligent power - intelligent battery.
In the era of mass production based on CTC technology, the industry is still in a forward-looking transition from traditional module technology to CTC technology. Inspired by the integrated battery design of smart phones, the  Leapmotor battery R & D team began to develop the integrated technology of battery and chassis in 2016. After six years of overcoming difficulties,  Leapmotor automobile finally took the lead in the research and development trend of CTC technology, and developed the first mass production CTC battery chassis integration technology in China.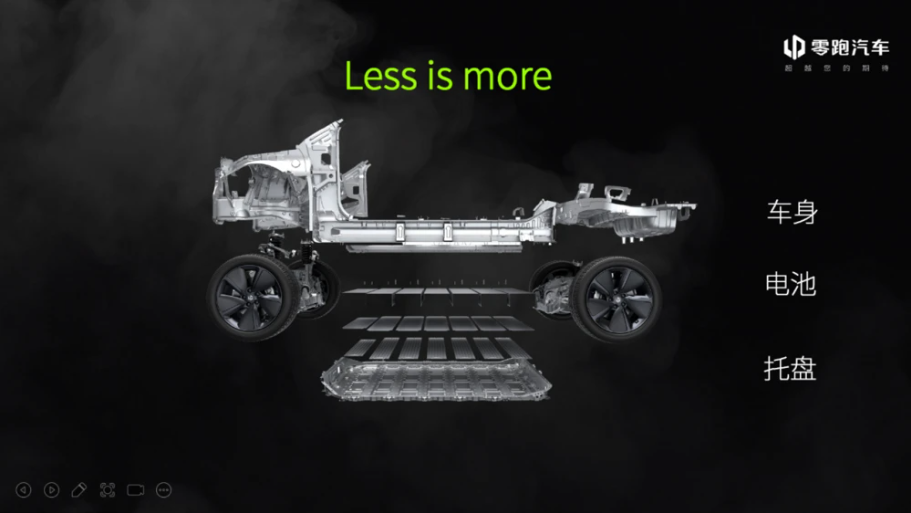 Song Yining, general manager of Leapmotor technology battery product line, shared at this press conference: "Leapmotor intelligent power CTC technology cell to chassis, refers to the cutting-edge technology that integrates the battery, chassis and lower vehicle body to simplify the product design and production process. By redesigning the battery carrying tray, the chassis structure of the whole lower vehicle body is coupled with the battery tray structure, innovating the installation process, and truly achieving less is more. By reducing redundant structural design, the number of parts can be effectively reduced and the empty space can be improved At the same time, the utilization rate and system specific energy make the body and battery structure complementary, so that the impact resistance of the battery and the torsional stiffness of the body can be greatly improved. "