http://www.iccsino.com/news/show-htm-itemid-16857.html
ESS | CATL received an order of 900MWh energy storage system from the United States
Date:2022-04-27  From:ICC
Recently, Houston-based independent power producer Broad Reach Power purchased a 900MWh battery energy storage system from CATL for the Solar Portfolio project in Texas, which will reach commercial operations in 2023.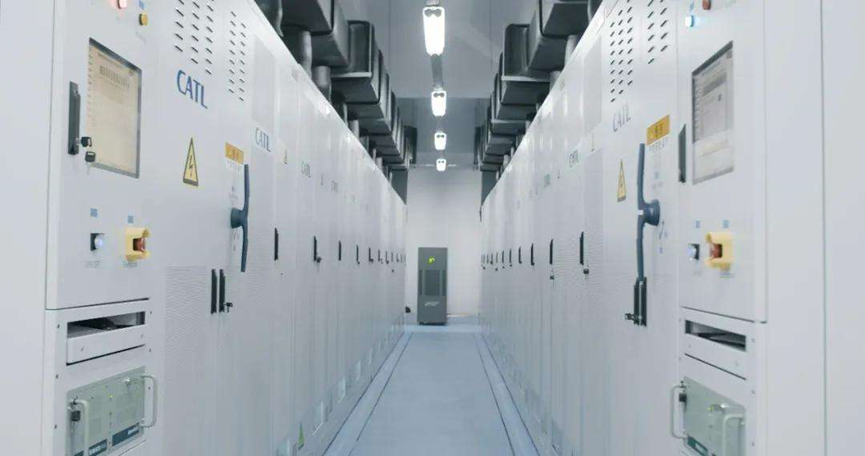 Broad Reach Power advances its ERCOT portfolio by purchasing more than 900MWh of battery systems from CATL. Broad Reach plans to install these energy storage systems in six of its projects in Texas in 2023.
In recent years, due to the increase in demand for electricity due to extreme weather conditions, states such as California and Texas have experienced several blackouts in the past few years, and the installed capacity of energy storage systems operated in the wholesale market in Texas is only a few hundred megawatts, which has led to another surge in the wholesale price of electricity in some parts of Texas, even reaching 10,000%, and the necessity of energy storage systems has once again appeared.
Josh Prueher, managing partner and chief financial officer of Broad Reach Power, also believes that when the grid is tight, energy storage systems like lithium-ion batteries can provide instant power, thus preventing the situation from getting worse.
Relevant data predict that the installed capacity of energy storage deployed in the United States in the future is expected to grow rapidly, and by 2050, there will be 130GW to 680GW of energy storage systems that can be integrated into the US power grid, and under the huge market demand, a large number of enterprises have participated in the layout.
Taking the CATL as an example, its layout in the United States is far more than just Broad Reach Powe.
In March 2019, CATL signed a 1.85GWh energy storage battery cell supply contract with Powin Energy, an American energy storage plant. In early 2021, CATL delivered a 220MWh lithium battery energy storage system to Hill Country in the United States.
In fact, for CATL, overseas has always been an important market for its energy storage business. In 2019, the overseas market of CATL is mainly based on energy storage cells, and in 2020, it upgradeD from providing components to providing battery systems. In 2021, CATL continued to strengthen R&D investment and market promotion, and the layout and promotion of the energy storage market began to achieve results.
In 2021, which is known as the first year of energy storage development, the share of energy storage in the CATL is also getting higher and higher.
The latest disclosed annual report information shows that in 2021, CATL achieved a total operating income of 130.36 billion yuan, an increase of 159% year-on-year, and a net profit attributable to the mother of 15.93 billion yuan, an increase of 185% year-on-year, of which the sales revenue of energy storage systems was 13.62 billion yuan, an increase of 601% year-on-year.
It is worth mentioning that among its three main businesses of power battery system, lithium-ion battery material system and energy storage system, the gross profit margin of energy storage system is the highest, at 28.52%. At present, the main energy storage application areas of the CATL are the pre-meter market, including the power generation and the transmission and distribution markets.
At present, CATL energy storage battery products include batteries, modules/boxes and battery cabinets, which can be used in the fields of power generation, transmission and distribution and power consumption, covering solar or wind power generation and energy storage support, industrial enterprise energy storage, commercial building and data center energy storage, energy storage charging stations, communication base station backup batteries, household energy storage, etc.
In terms of products, CATL has launched outdoor systems such as EnerOne and EnerC based on long-life battery technology and liquid-cooled CTP electrical box technology, which can provide a full range of products from battery components to complete energy storage battery systems, and its safety and economy are industry-leading.
In China, CATL has formed or deepened strategic partnerships with state grids, China southern power grids, domestic " big five and small four" power generation enterprises including Huaneng Group, Datang Group, and SDIC Power, as well as wind and solar new energy enterprises such as JinkoSolar, Oriental Risheng, and international well-known customers such as Fluence.
At the same time, CATL also announced that it intends to invest in the construction of Xiamen CATL New Energy Battery Industry Base Project in Xiamen City, Fujian Province, with a total investment of no more than 13 billion yuan, and the construction content is power battery system and energy storage system production line.