The 14th Solar PV World Expo 2022(PV Guangzhou) will be held as scheduled from August 9 to 11. As a leading enterprise in photovoltaic field, SOLARPARTS will also participate in the exhibition as scheduled.
Looking back, PV Guangzhou has been held for 13 consecutive years, and it is an important exhibition platform for global PV enterprises to promote trade and brand. The exhibition covers all fields of photovoltaic industry, including raw material supply, main and auxiliary materials, mechanical equipment, photovoltaic cells, photovoltaic modules, supports and inverters, energy storage power supplies, photovoltaic engineering and solar photovoltaic application products.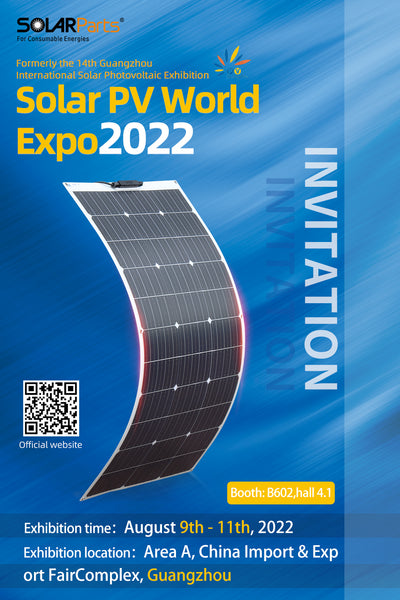 Every year, it is exhibited together with new energy fields such as energy storage and bioenergy, with a cumulative exhibition area of more than 400,000 square meters, attracting the participation of nearly 2,000 domestic and foreign enterprises. And being promoted by more than 300 domestic and foreign media, the exhibition has established a good business service platform for Chinese enterprises to go global and overseas enterprises to introduce.
As the world's leading solution provider for solar consumer products,SOLARPARTS takes technology as the driving force and empowers
the traditional manufacturing industry. Its products cover monocrystalline silicon, polysilicon solar panels, solar home power generation systems, small solar mobile power supplies, solar chargers and other solar application products. This PV Guangzhou is not only an excellent opportunity for SOLARPARTS to show its product strength and enterprise development philosophy, but also a good channel for foreign enterprises to understand SOLARPARTS. We believe this Expo will definitely make us trip worthwhile!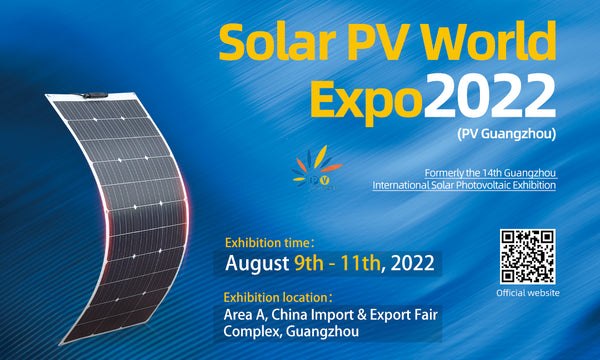 Twitter: Solarparts      Instagram: Solarparts
Tumblr: Solarparts      Pinterest: Solarparts
Facebook: Shenzhen Solarparts Inc
Email address: Philip@isolarparts.com
Homepage: www.isolarparts.com