In the good old days about 6 years or so years ago, a solar PV system consisted of just three major components: the panels, the inverter and the roof mounting system; together with minor elements including isolators, meter and RCD unit. Here is a typical installation:
In those days few if any inverters had any form of remote monitoring capabilities, but as not many people needed to do more than read their Total Generation Meter and send in the reading to their FIT payer that was not an issue.
But as with most matters in life, PV technology has moved on. The panels look much the same, but now they deliver more power from less sun and with a similar or smaller foot print: A SunPower 360-watt panel produces 44% more power than the typical 250-watt panels of yesteryear, so for the usual domestic 4-kilowatt system only 11 panels are needed rather than 16. Of course, if the space is available and the electricity grid supply can bear it, a larger system can be installed if so desired.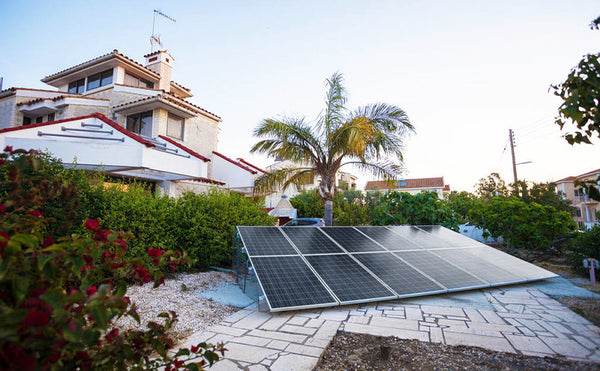 The choice of mounting systems has multiplied, too. In the past, 90% of solar PV systems were mounted on the roof using a framework of hooks and rails to which the panels were clamped. The photograph above illustrates this well. The other 10% of installations were either on purpose-built ground-mount frames or simple console bins installed on flat surfaces:
The skills needed to install systems such as these were not much more than those required to do any electrical and roofing work. There was, and still is a nationwide programme known as the Microgeneration Certification Scheme which specified the manner in which systems were to be designed and installed, as well as the documentation to be supplied, but the 'bar' wasn't that high and many installers with a variety of skill levels got their MCS accreditation and installed PV systems left, right and centre. Most of these installations are still working well and will give years of trouble free electricity, but as is to be expected, some have had components fail – in particular the inverters – and others have had to have remedial work done to make safe insecure panels.
Fast forward to 2018 and the industry has changed almost out of recognition. A very significant number of installers have left the field – some estimates suggest only 10% are still in business – and they have all had to 'up their game' in many ways: the surveying, design and quotation for systems is now much more technology intensive; the choice of panels, mounting systems and inverters is far broader and the addition of web and app-based monitoring systems have introduced a heavy IT element to the mix.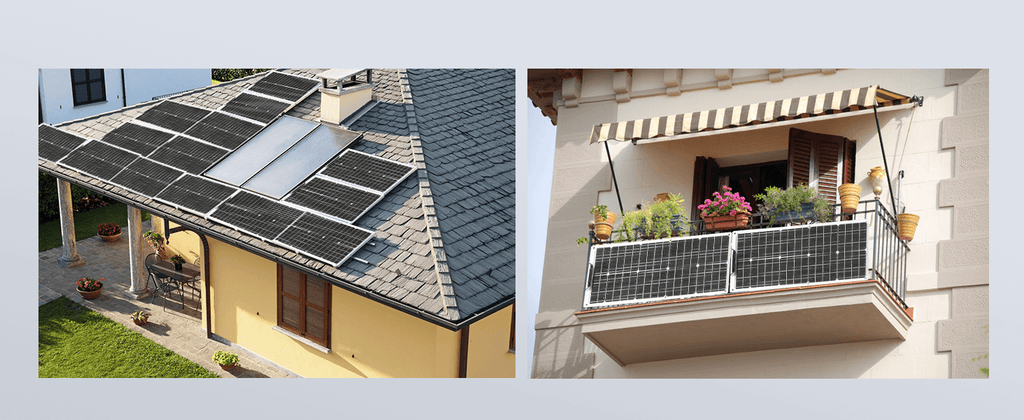 When battery storage systems and immersion heater control systems are added to the mix, as well as integration with other renewable energy technologies such as air and ground source heat pumps the choice of installer becomes crucial to the success of the solar PV project.
But even before the active elements are to be considered, the choice of mounting systems must be determined. Whilst on-roof systems still account for 85% of all domestic and commercial installations a growing number of new build and renovation projects call for in-roof installations such as this.
To learn more about photovoltaic power generation, please follow SOLARPARTS official website:
Twitter: Solarparts      Instagram: Solarparts
Tumblr: Solarparts      Pinterest: Solarparts
Facebook: Shenzhen Solarparts Inc
Email address: Philip@isolarparts.com
Homepage: www.isolarparts.com