Why is the solar energy industry so popular that countless people are competing to pay attention to it and even do not hesitate to expand across borders? In fact, there is a reason behind this. Taking Xinpuguang flexible solar panels as an example, this series of solar panels are made of lightweight fiberboard, supplemented by crystalline silicon protection, with better heat dissipation and lasting durability. Class A PERC 6BB monocrystalline silicon battery is adopted to ensure that the photoelectric conversion rate is as high as 23% and meet the user's demand for high power. The following are the performance characteristics of flexible solar panels: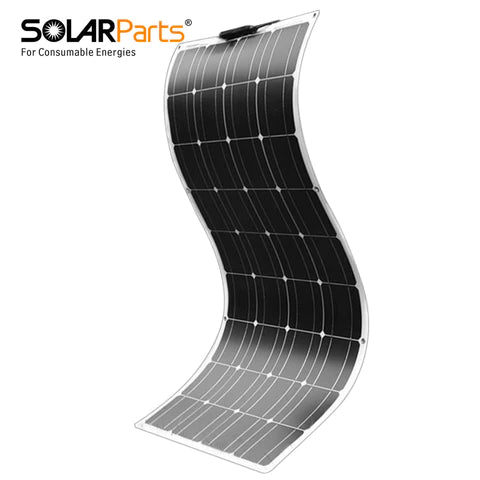 Ultra high light transmittance and strong penetration; The surface of the flexible solar panel is covered with ETFE film to ensure that the light transmittance of the solar panel reaches 95%. The ETFE film contains fluorine atoms combined with the panel EVA to ensure that it will not be layered or discolored with the passage of time. In addition, the ETFE film has the characteristics of weather, heat, fire , corrosion and UV resistance, etc. Good heat dissipation and durability; Flexible solar panels are made of durable fiberglass. The PCB on the back has better heat dissipation, which can keep the product performance unchanged for a long time and ensure the long-term durability of solar panels.
Lightweight and ultra-thin, easy to carry; Flexible solar panels are smaller than traditional glass panels. The back is made of durable fiberglass board, which is thinner and easier to carry. The installation and fixing method can be fixed with adhesive, grommet, zipper belt or Velcro.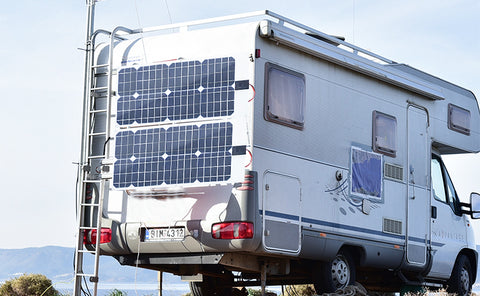 Because of this, flexible solar panels quickly opened up the market and ranked first in the new energy field. Thanks to the practicality and convenience of the product, as long as there is sunlight, it can continuously convert light energy into electric energy, and continuously supply power for equipment. It is widely applicable to various outdoor scenes, such as mountain self driving (including RV), jungle exploration, field camping, field archaeology and wilderness survival, etc, Because it can bear certain bending, it can be installed on yachts, cars, buses, tents and other irregular surfaces. It can be combined with specific charging equipment according to the specific use scheme. The product can be used flexibly. It can be combined by itself according to the specific use needs. The flexible solar panels will continue to provide you with charging services.
Of course, for more information about SOLARPARTS and products, please click the following link:
Phone: +86-13923729619     Fax: +86-755-28720791
WhatsApp: +86-13923729619  Wechat: 13510027129
Email address: Philip@isolarparts.com
Homepage: www.isolarparts.com