If you've read about the state & local incentives to go solar and maybe even looked into our free solar cost calculators, you're likely convinced – going solar is a terrific investment. But once you've made the decision to purchase a solar system, that's when the real questions begin. If you're a homeowner that has some acreage to spare, ground-mounted solar panels can be a terrific option for you. Depending on your budget, space, and energy needs, a solar ground-mount system has a lot of benefits. 
For starters, the system is easier to access and has no interaction with your roof – which means you don't have to worry about damaging roofing materials, water leaking into your home, or moving the panels around in the case of a roof replacement. However, before you bust out the auger, consider the following questions:
1: Does ground-mounted solar have to be off-grid?
Both grid-tied and off-grid customers can use ground-mounted solar panels. The decision to use ground-mounted solar instead of rooftop solar usually has to do with space. For customers that have some acreage to spare, using ground-mounted solar can be a great option – but if you're living on a smaller lot, or want a quicker ROI, you might want to conserve space and make use of the real estate on your roof. Ground mounted solar systems tend to be more expensive and labor intensive, but can be more efficient at capturing energy thus saving you more in the long run.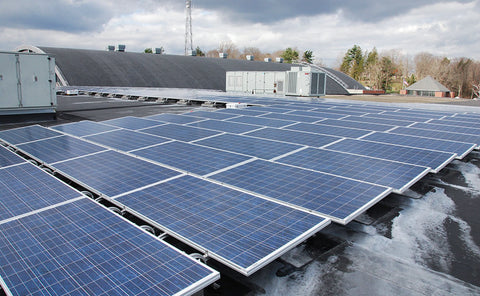 2: What are the different types of ground-mount solar systems
Aside from standard ground mounts, you may also consider pole-mounted solar panels. For starters, pole-mounted solar panels are built in a similar way as the standard ground-mounted systems, but instead of digging several holes you would dig one big hole and set a huge pole into it. Then, the solar panels are mounted on top with a built-in tilt and swivel feature that allows you to adjust the panels manually or set up automatic trackers to improve your solar output.
However, there are benefits to a pole mounted system beyond energy output – the adjustable feature also allows you to lift the array above the ground to clear foliage, snow, and other obstructions. The height combined with adjustability makes a pole mount ideal for those that live in snowy climates. On the downside, pole-mounted solar panels are a lot more expensive, require a big concrete footing, and the large pipe is hard to work with.
3: What are some thing I should consider before installing ground-mounted solar?
Before you purchase a ground-mounted solar system, consider the fact that it's usually a more complicated installation process than putting solar panels on a roof. When you have a roof installation, half of the structure is already built. All you have to install is racking and the solar array. However, with a ground mounted system, you essentially have to build the structure of the roof from scratch, so the solar panels have something to sit on.
And depending on where you live, this could be an essential step. Some cities, especially those with certain soil types, strict building codes, and high earthquake risk, will require you to get your soil inspected and approved before you can move forward with your ground mount design. In that case, a soil engineer would look at the soil to determine its type and make adjustments to the foundation size and requirements of the design.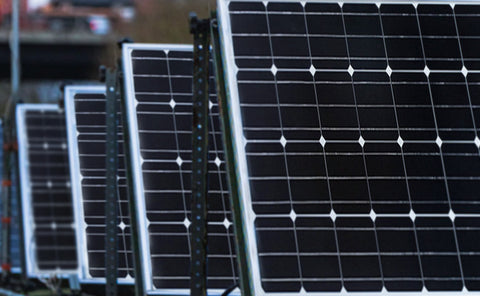 Keep in mind that all standard ground mount racking comes pre-engineered for all 50 states, but certain conditions in your area like heavy wind and snow and certain soil types may require special designs.
The key point here is that depending on where you live, you might need to meet with a local engineer to get your system approved and built to city standards.
4: Are ground-mounted solar panels safe & legal in may neighborhood?
As long as you install your solar system after obtaining a building permit and purchase code-compliant materials, it's entirely safe and legal. PV solar panels are compatible with most types of land use and permitting is typically handled on a local level.
To learn more about ground-mounted solar panel, please follow SOLARPARTS official website:
Twitter: Solarparts      Instagram: Solarparts
Tumblr: Solarparts      Pinterest: Solarparts
Facebook: Shenzhen Solarparts Inc
Email address: Philip@isolarparts.com
Homepage: www.isolarparts.com