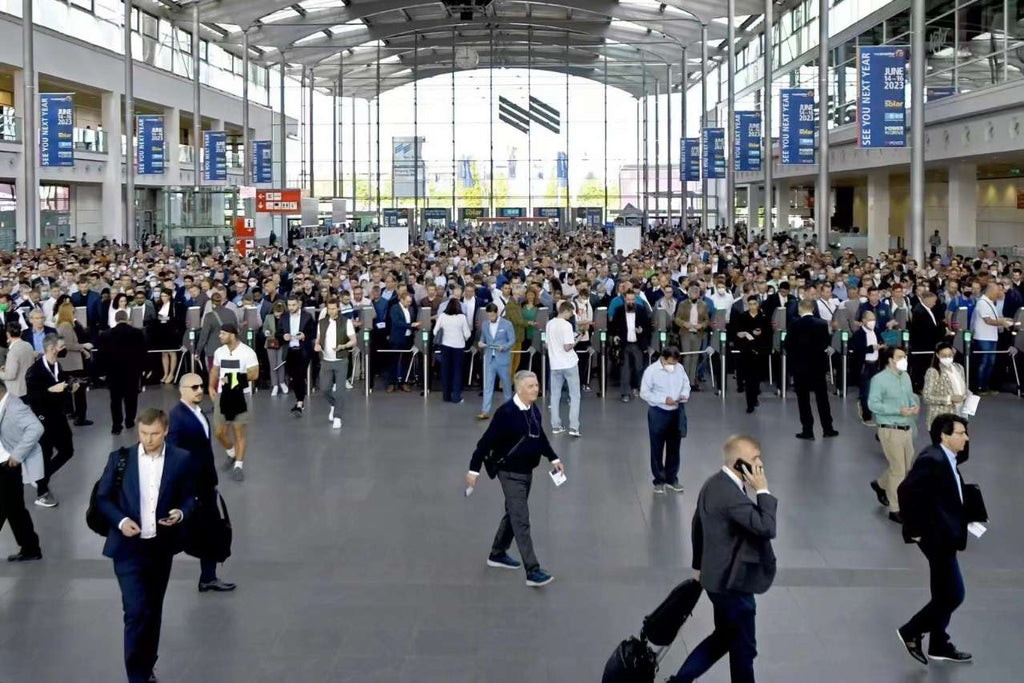 From May 11 to 13, Intersolar Europe 2022, the highlight of the global solar photovoltaic industry, was held at the International Expo Center in Munich, Germany.
As an important global market, the Interssolar Europe exhibition has attracted about 1500 photovoltaic enterprises and brands to participate, and each company showed their advanced technology, products and solutions. As one of the representatives of more than 200 exhibitors in China's photovoltaic industry, Shenzhen Solarparts Inc. appeared in the exhibition with a variety of core products and smart energy solutions.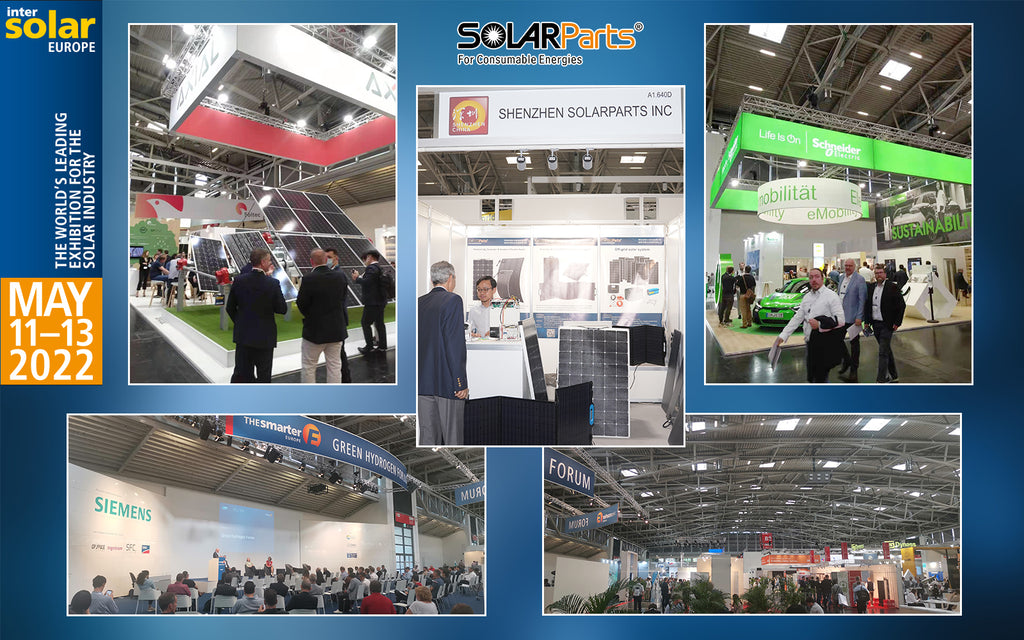 New products debut on the venue, releasing "infinite possibilities" of photovoltaic
On the first day of the exhibition, the Sandwich series flexible panels, Roicht@_IN series portable solar panels, Solarparts @ ETFE series flexible panels and other products became the focus of the scene. The booth was crowded and the atmosphere was very warm. Shenzhen Solarparts Inc. has been deeply engaged in the photovoltaic industry for more than ten years, forming a comprehensive and perfect production service system, which can provide customers with highly reliable products and green solutions.We can also respond quickly and deeply meet customer needs and provide customized services.
In order to provide customers with the best solutions, the sales and technical personnel of Shenzhen Solarparts Inc. headquarters provide on-site sales and technical support through remote video in the whole process of the exhibition.
Product upgrade: meet a variety of application scenarios
In the field of optoelectronic energy, Shenzhen Solarparts Inc. components, with its features of ultra-light, ultra-thin and easy integration, provide a steady stream of clean power for various vehicles such as RV, new energy vehicle, truck, train and yacht. It is suitable for outdoor camping, self driving travel, emergency rescue, field operation and other application scenarios.
Solarparts RV and yacht household light component off grid kit helps families achieve:
Household electricity is used spontaneously to realize energy independence and reduce household electricity expenditure;
Household standby emergency power supply to ensure the safety of household electricity;
Improve household green and clean power consumption and reduce carbon emissions.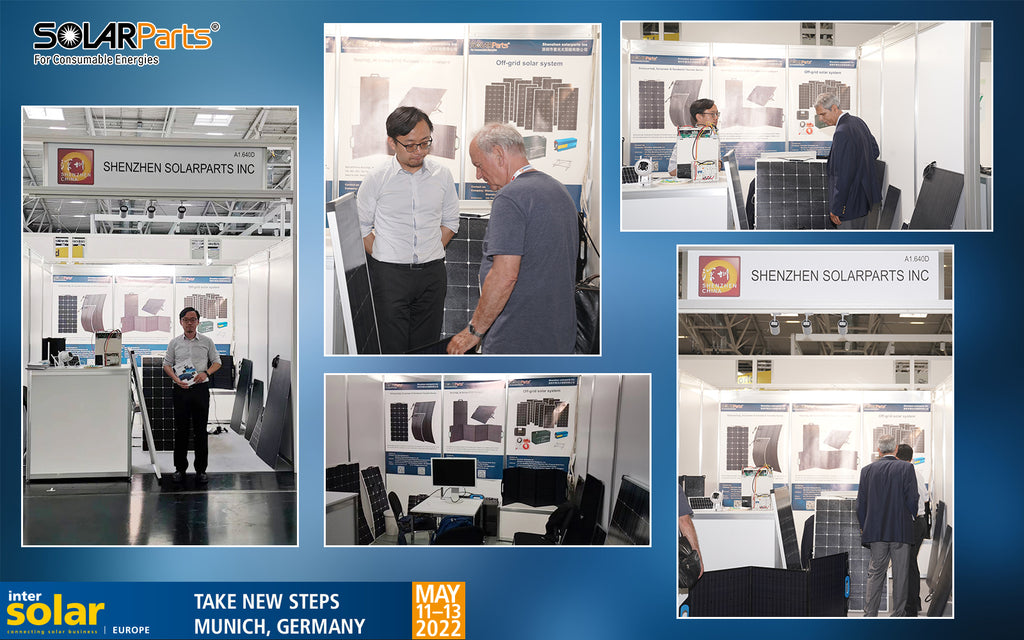 Deep cultivation in the European market
Due to many factors like the climate, energy security and price challenges in continental Europe, the EU solar energy strategic position continues to rise, and the policy overweight drives the steady growth of the EU photovoltaic market. In 2021, the installed capacity of EU solar energy increased by 26 GW, a year-on-year increase of 37%, and has entered a period of rapid growth.
By the end of 2021, the cumulative installed capacity of EU PV was 165 GW. According to the European Photovoltaic Market Outlook 2021-2025 released by solarpower Europe, the EU photovoltaic installed capacity will reach 672 GW in 2030, and the optimistic situation will exceed 1000 GW. The EU photovoltaic market has shown great market potential driven by policies.
Europe has a more cutting-edge awareness of carbon emission reduction, and the European photovoltaic market will be further stimulated. The larger and wider application of European photovoltaic industry is an epitome of the global energy revolution.
Shenzhen Solarparts Inc. adheres to the international trend and empowers the growth of decarbonization and emission reduction. We will continue to be committed to promoting the development of sustainable and efficient green energy, helping the development and utilization of renewable energy, promoting global sustainable green development and making energy safer, green, convenient and efficient!