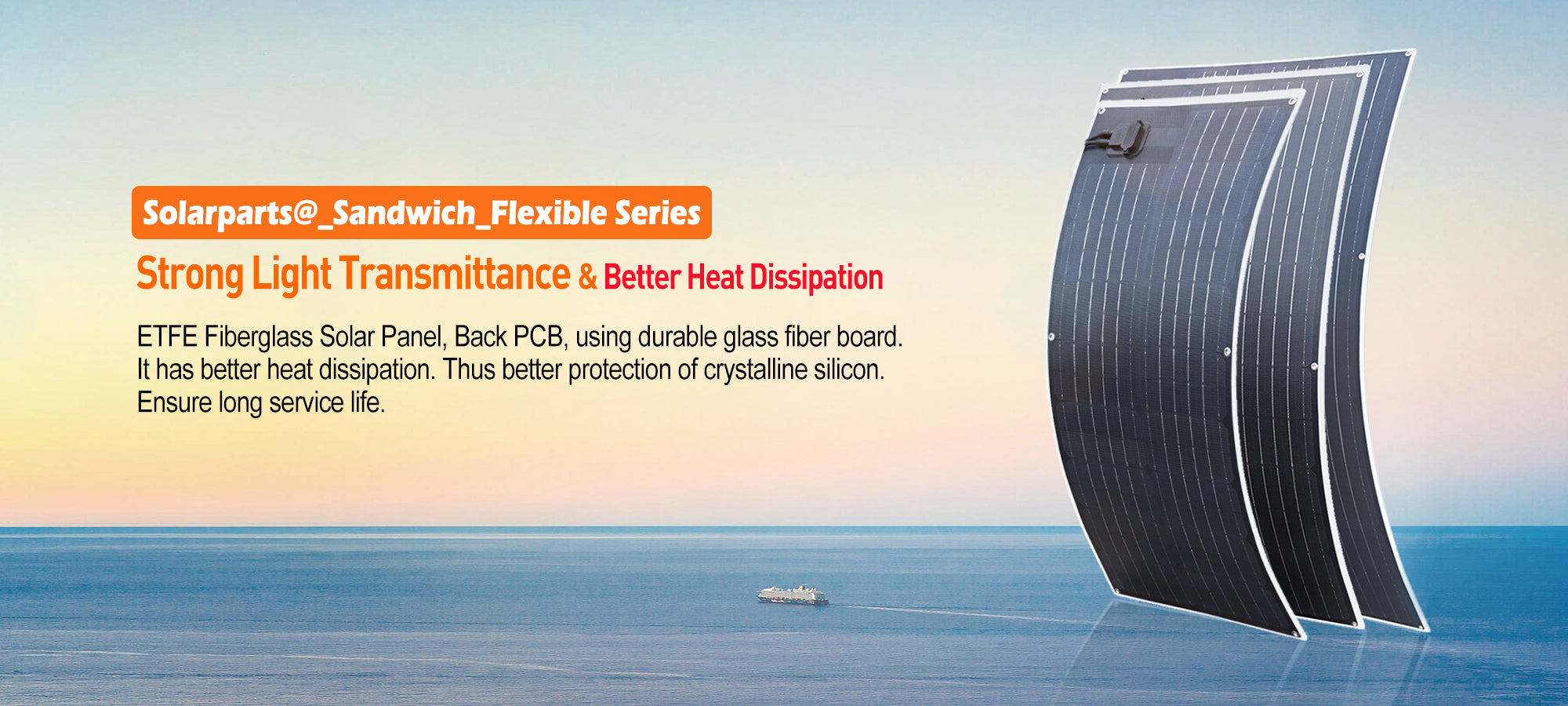 Flexible solar panel - Solarparts@_Sandwich series
Light energy converts electrical energy and has strong practicability. It is a good supplement for power shortages and places where the city power cannot reach, such as mountains, marines, deserts, etc.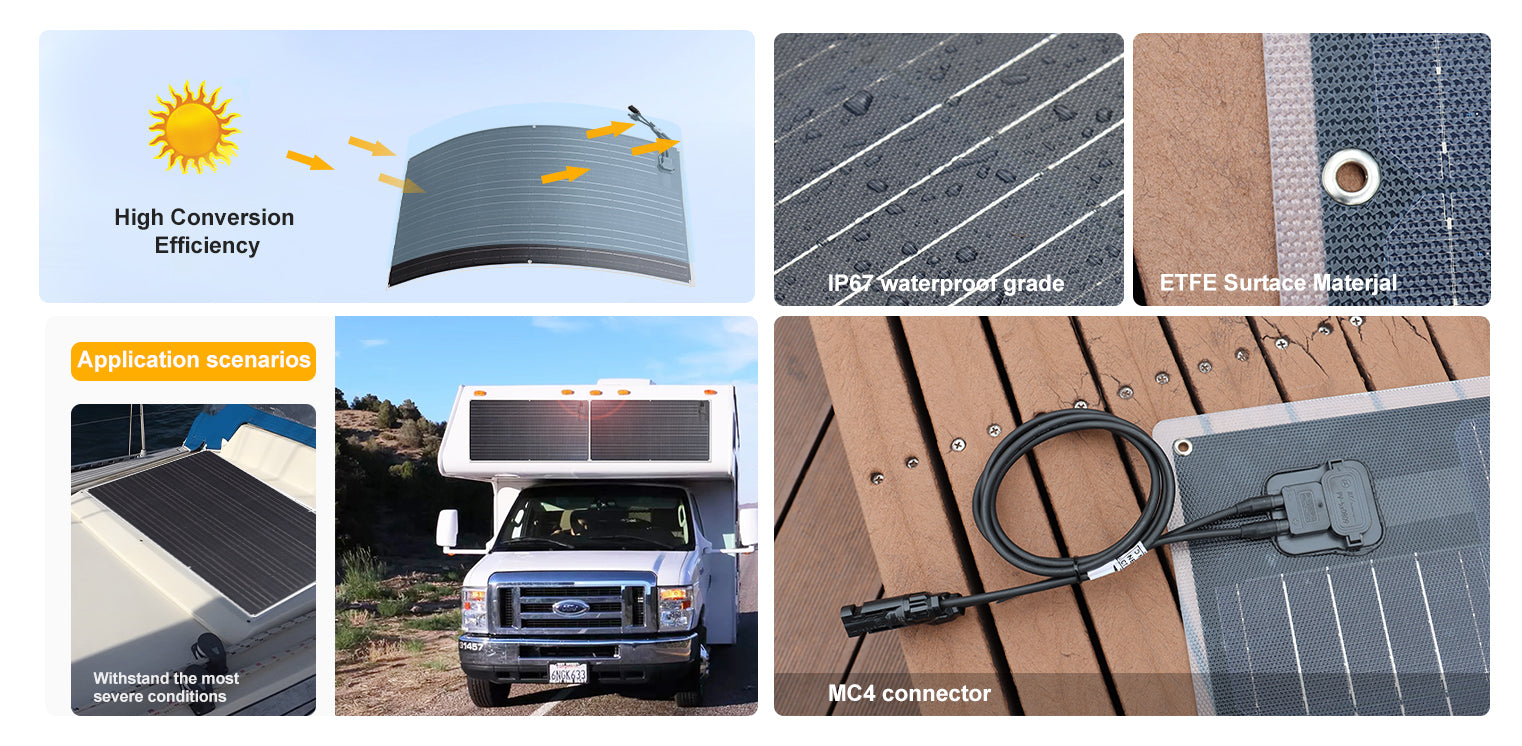 Solarparts@_Sandwich Flexible series solar panel
 -High-efficiency monocrystalline silicon, using A-grade PERC 6BB monocrystalline silicon cells.Conversion rate up to 23%.
-ETFE surface, strong light transmittance.
-Back PCB, using durable glass fiber board. It has better heat dissipation. Thus better protection of crystalline silicon. Ensure long service life.
-Light and thin,the solar panel is 2/1 less than the traditional glass panel. It is more convenient to carry and easy to install.
 

SOLARPARTS@_SANDWICH FLEXIBLE SERIES

Class a perc 6bB monocrystalline silicon cells are used for solar panels, and the conversion rate is as high as 23%.

The surface adopts ETFE, which has strong light transmittance. ETFE solar panels have better light transmittance, reaching 95%. They contain fluorine atoms bonded to the panel's EVA, ensuring it doesn't delaminate or discolor over time. ETFE film has the characteristics of weather resistance, heat resistance, fire resistance, corrosion resistance, UV resistance and so on.

Durable glass fiber board on the back. It is thinner and easier to carry. It can be fixed by adhesive, grommets, zip ties, or velcro.
PRODUCT SPECIFICATIONS
Application
This flexible solar panel is a good choice for curved surfaces of RVs, boats, sailboats, yachts, trucks, cars, coaches, cabins, campers, tents, trailers, golf carts, or any other irregular surface.