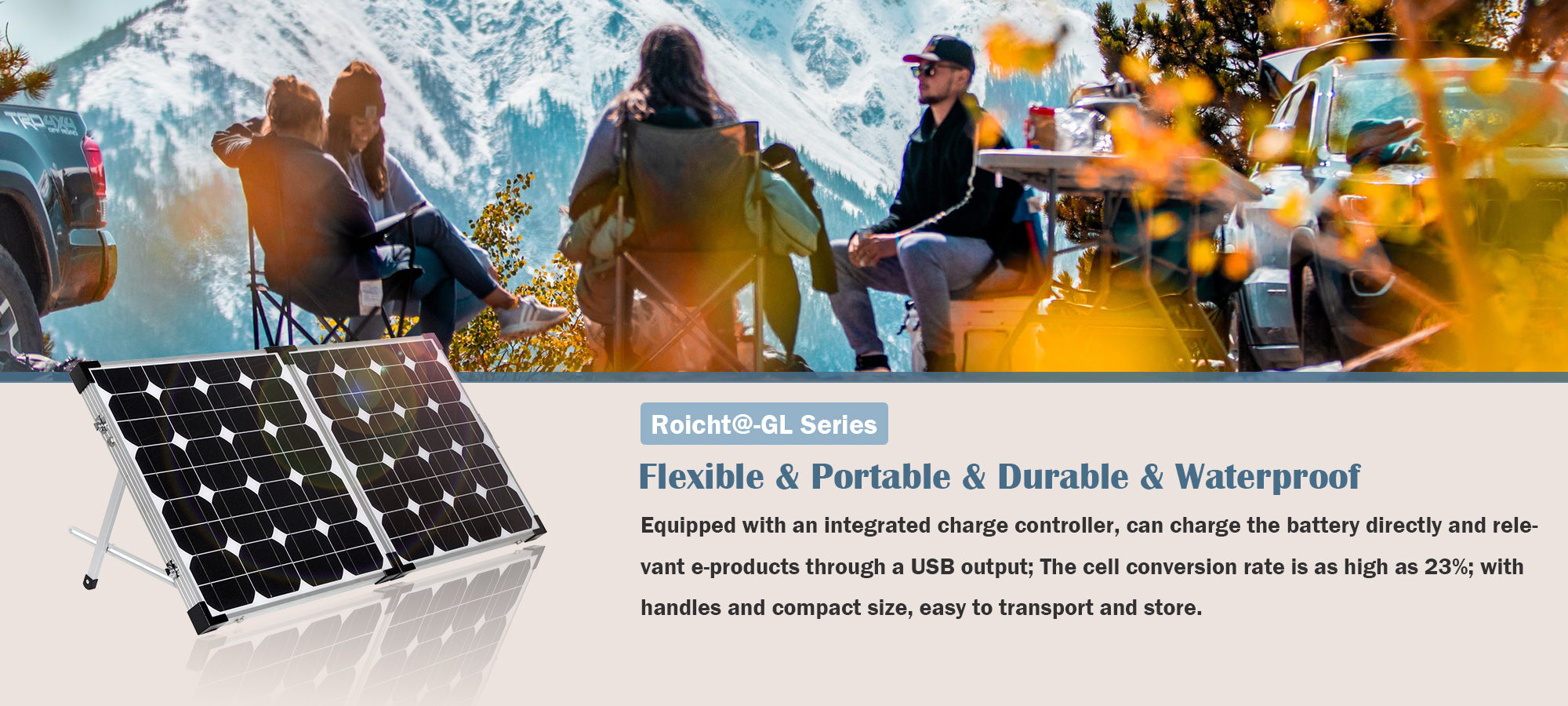 Foldable solar charger(Roicht@_GL Series)
Roicht@_GL Series Foldable solar panelis integrated with highly efficient Monocrystalline panels, which makes it a perfect portable solar system. You can charge your devices anytime and anywhere. It can generate maximum power in the fixed area and aluminum frame and supporting bracket, easy to install to absorb the sunlight, just plug and play.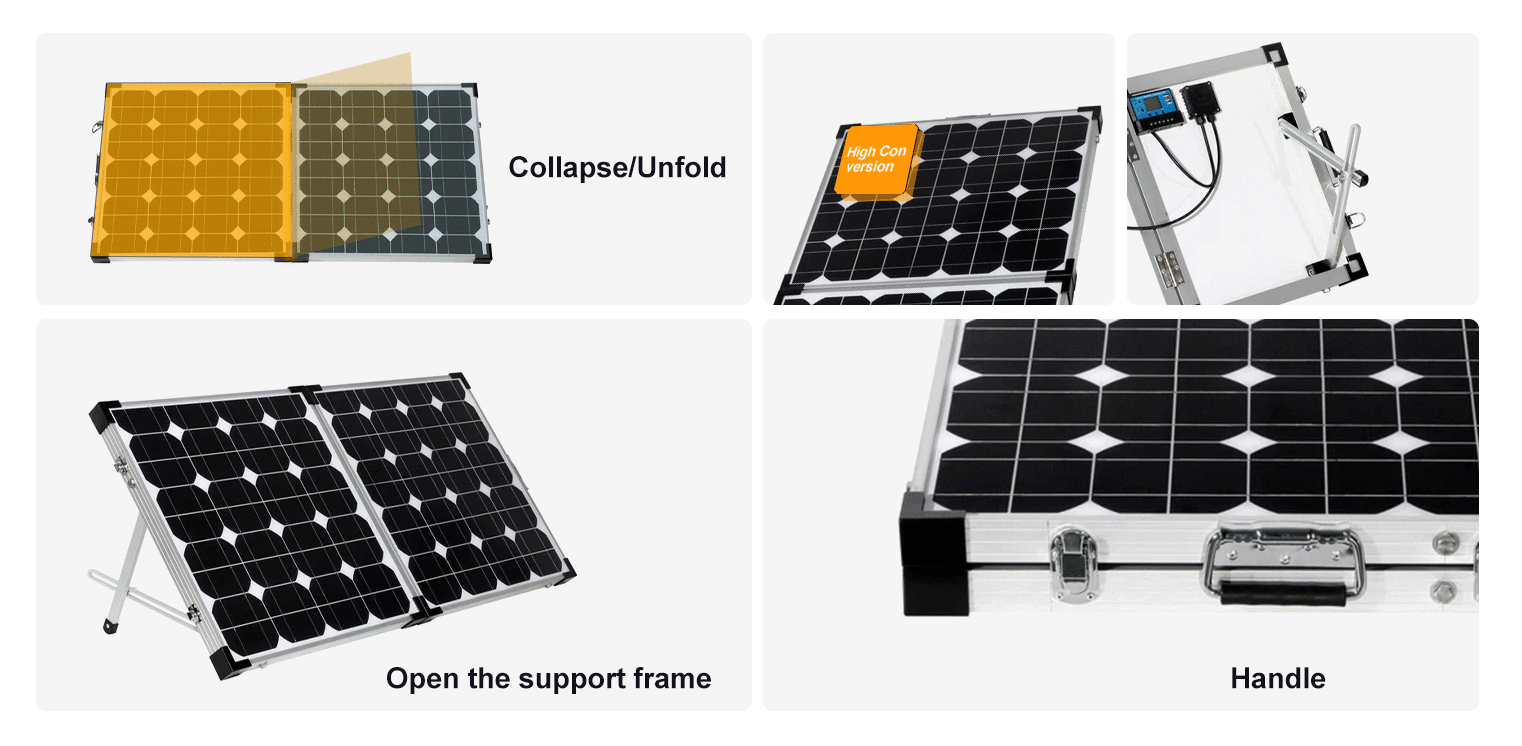 CUSTOMIZABLE 100W-400W
   Mono Solar Charger
    -High Efficiency
    -Convenient handle and the table's compact fold size
    -Easy to transport and store
    -Easy to Setup and Fold
 

Roicht@_GL Series

Portable Solar Panel -Durable & Waterproof

-High-transparency,low-iron tempered glass

-Corrosion-resistant aluminum frame

- Great resistance to wind pressure, snow load and extreme temperature

- 25 years of service life
PRODUCT SPECIFICATIONS
Application
Roicht@_GL Series is ideally suited for outdoor life and even unexpected power outages. Multipurpose portable solar table/adjustable camping table with high-quality material and the sturdy thick frame is easy to transport and store. This folding camp table can be used as picnic table for outdoor, RV outside, BBQ, serving table for dining, small patio table for adult and kids, camping table for beach, fishing. It can also be regarded as a gift to your family and friends.

Advantages