In May, some provinces in China successively issued policies related to the promotion of roof distributed PV throughout the county. Taking Zhejiang Province as an example, Yongkang City and Zhuji City successively issued documents saying that financial subsidies will be given to roof distributed PV power generation projects and non resident user side energy storage projects completed from January 1, 2022 to December 31, 2024.
The document points out that the newly-built roof distributed photovoltaic power generation project will be given a subsidy of 0.1 yuan per kilowatt hour according to the actual power generation, which will be paid once a year for three consecutive years; For non resident user side energy storage projects, subsidies will be given according to the power of energy storage facilities, and the subsidy standard will decline year by year at the rate of 150 yuan, 120 yuan and 100 yuan / kW. In addition, Zhuji City said that new investment enterprises must design and install 100% of photovoltaic power generation systems, and all industrial platforms and industrial plants will fully implement the development of roof distributed photovoltaic power generation systems. In principle, qualified enterprises with annual comprehensive energy consumption of more than 1000 tons of standard coal should use the roof to build photovoltaic power generation systems for energy reduction and replacement.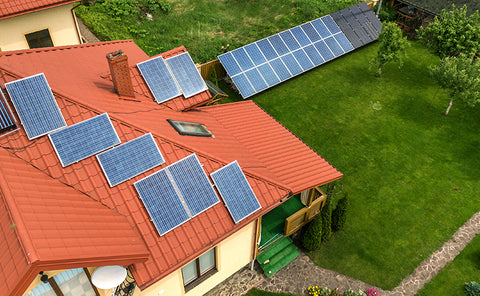 The process of PV building integration has been accelerated. The national policies encourage and support the project, and enjoy relevant policy subsidies or tax exemptions. The market situation continues to improve for the roof distributed PV power generation project. It is conceivable that in the future, the country will have high expectations for the roof distributed PV power generation project, and the policy preference and social attention will be strengthened. At this time, the investment and purchase of solar power generation project components, On the one hand, it can solve your own electricity demand and save electricity costs. On the other hand, it can be used as a commercial investment to bring you a steady stream of economic benefits. It is a green production capacity that can make a steady profit without losing money.
SOLARPARTS has been focusing on the R & D, manufacturing and sales of crystalline silicon solar panels and their photovoltaic application products. It has obtained FCC, ROHS, CE, ISO, IEC quality management system or international safety certification, and obtained numerous invention patents and certificates. It is a high-tech enterprise renowned in the society and the industry. SOLARPARTS supports personalized and customized services. For roof photovoltaic power generation, we have formed our own product design scheme and technical support. From installation, commissioning to putting into use, we participate in the whole process to solve your problems.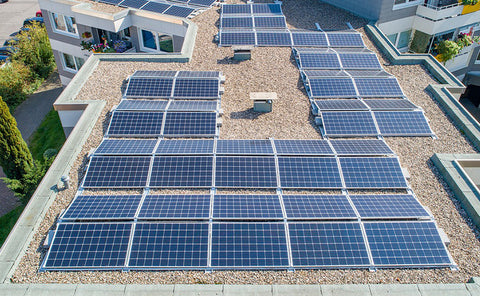 The surface layer of the solar glass panel is covered with tempered glass, and the anodic aluminum alloy frame is resistant to deformation. The structure is more stable and durable, with high light transmittance, high temperature resistance and higher photoelectric conversion efficiency. Outdoor practice has proved that as a roof solar power generation module, it has outstanding performance. If you happen to have this need, or want to know more about our products, welcome to call us and we will answer them one by one!
Phone: +86-13923729619      Fax: +86-755-28720791
WhatsApp: +86-13923729619  Wechat: 13510027129
Email address: Philip@isolarparts.com
Homepage: www.isolarparts.com