SOLARPARTS flexible solar panels are made with SP highest-efficiency solar cells, which can deliver the most power and highest charging efficiency in their product class. And we use top-grade lightweight polymer materials to make each panel easy to transport, install and up to 30 degrees of flexibility. The following are the remarkable features of Solarparts@-series flexible solar panel: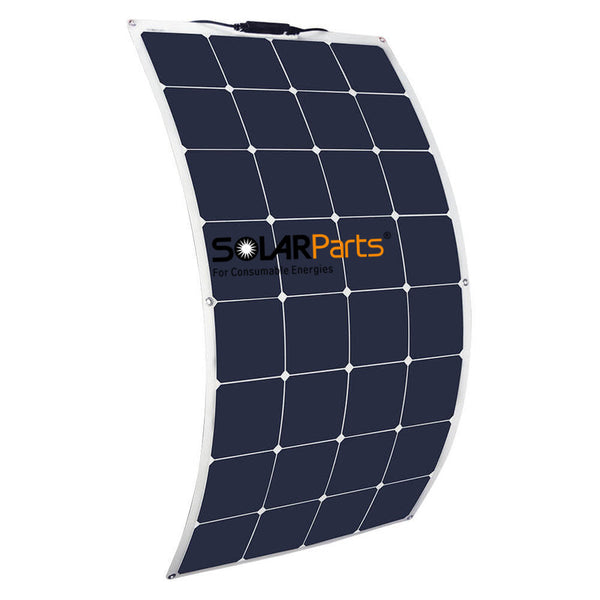 Solarparts serial flexible solar panels adopt packaging materials with excellent weather resistance include TPT, PET, ETFE and EVA. And they are matched with sealed junction boxes, photovoltaic special cables and connectors, which guarantee the solar panel`s excellent outdoor performance and longevity.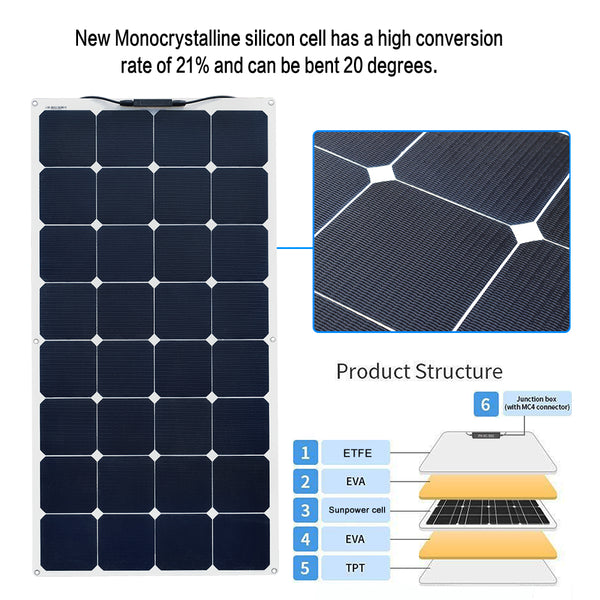 Solarparts serial flexible solar panels are constructed with top-grade and light-weight polymer materials to ensure their them easy to transport and install. The Panel flexibility can reach up to 30 degrees, which is ideal for installation on most curved surface.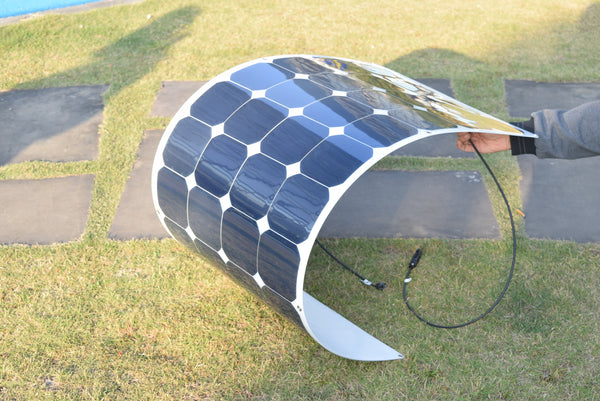 Solarparts serial flexible solar panels equipped with MC4 male and female connectors that can connect easily to solar compatible devices. The connection cables are device-specific and the junction box has IP65 protection.
       Solarparts@-flexible solar panels are also certified by FCC, RoHS, CE, ISO, IEC to ensure safety, reliability, high quality, energy-saving, and environmental protection. The SP cells we adopt are different from conventional cells. Traditional cells are prone to cracking when bent or impacted, resulting in power loss, but Solarparts Series made with SP cells can resist power loss due to bending and squeezing and integrated high power and cell ruggedness.
      And you will find there are various application scenarios of Solarparts flexible solar panels. They can be applied to Golf cars, Yachts, Boats, RVs,Caravans, Electric vehicles, Travel tourism cars, Patrol cars, roofs, camping, roof power generation, tents, ships,etc. If you are interested in this serial product, you can contact us for further information without any hesitation. We can design and provide products according to your demand. And we make sure that Solarparts@_Flexible Series Solar Panels are the best choice for you!