Xinpuguang@_Flexible Series solar panel is a kind of new and creative solar panel of SOLARPARTS. This serial products adopt high efficiency monocrystalline cell with a conversion efficiency of more than 19.8%. And on sunny days, their conversion rate can reach up to 21%. And the following is remarkable features of Xinpuguang@-series monocrystalline flexible solar panel: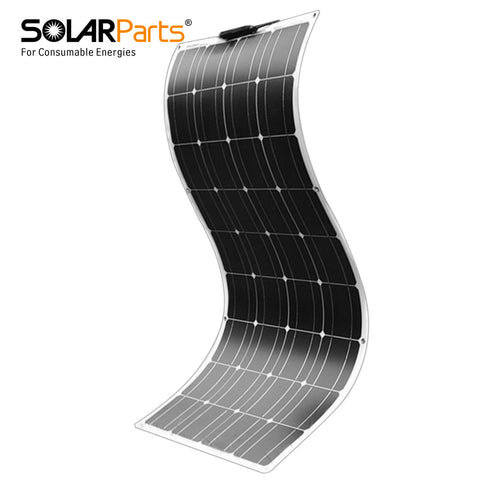 Xinpuguang@_Flexible Series solar panels use high-efficiency Monocrystalline solar cells that offer higher efficiency up to 21% or more than traditional solar in sunny weather conditions. They also have great power performance under weak light.
  Xinpuguang@_Flexible Series solar panels are made of advanced waterproof materials, which is very suitable for surface installation in RVs, yachts, boats and many water activity types of equipment.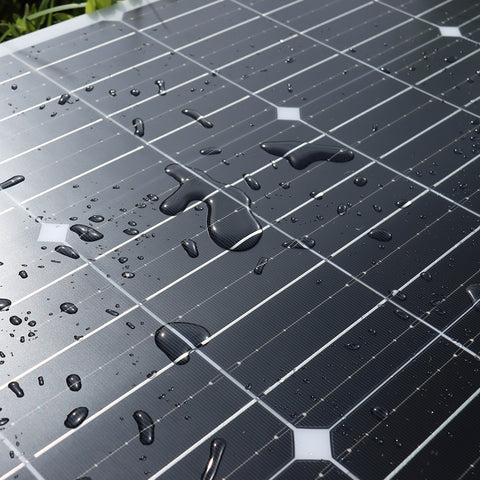 Xinpuguang@_Flexible Series solar panels are featured with self-cleaning. Due to its nonstick surface, rainfall can easily wash away dust and other foreign objects.  
     Xinpuguang@_Flexible Series solar panels equipped with spaced metal grommet mounting holes are available to attach fasteners. It can also be easily affixed by adhesives, silicon glues, double sticky tape, zip ties, or velcro.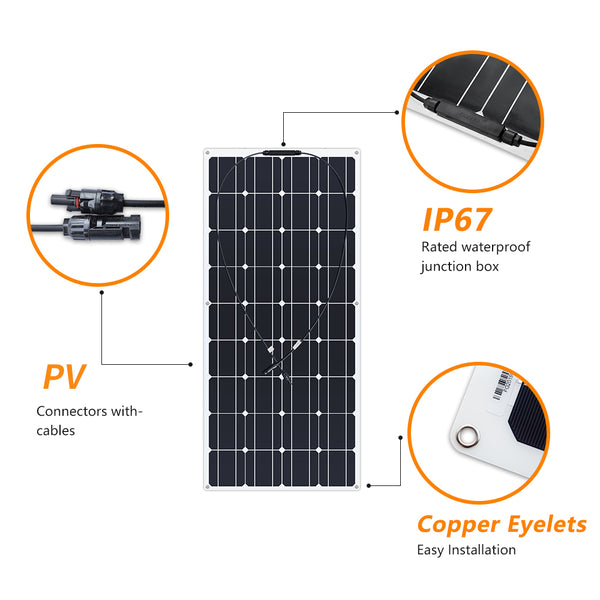 The serial products can be bent 30 degrees, and can be installed on the curved surface. They are 80% lighter than glass solar panels and only 3mm thick and easy to carry, transport and install. In addition, this kind of monocrystalline solar panel is certified by FCC, RoHS, CE, ISO, IEC to ensure safety, reliability, high quality, energy-saving, and environment protection. They are perfect for Golf cars, Yachts, Boats, RVs,Caravans, Electric vehicles, Travel tourism cars, Patrol cars, roofs, camping, roof power generation, tents, ships,etc.