Energy efficiency is defined as using less energy — and therefore paying less money — to achieve the same level of comfort in your home. These days, that means using technology and changing your behavior to use electricity and water more efficiently and, as a result, lowering your monthly utility bills while helping the environment.
According to a survey, cooling and heating accounts for almost half of the energy use in a typical home, and your lights, refrigerator, TV, and other electronics consume about 20%. Together, this accounts for about two-thirds of your energy usage, which means reducing energy in these appliances can lead to significant savings.
Energy audit
An audit from your utility or a local company is a good place to start when it comes to finding out which home improvements will help you save the most money on your energy bill.
Attic insulation
Proper insulation, especially in your attic, is an easy way to reduce the burden on your air conditioner during the summer. Additionally, solar panels covering the sunniest parts of your roof also create shade, which helps keep your home cooler, providing a similar benefit to insulation.
LED light bulbs
LED lights are more economical and energy-efficient than compact fluorescent (CFL) bulbs, and they also provide a wider range of options that closely mimic natural light. You can also enjoy lighting features such as timers that ensure they're only on and consuming energy when you want them to. And remember to recycle your old lightbulbs!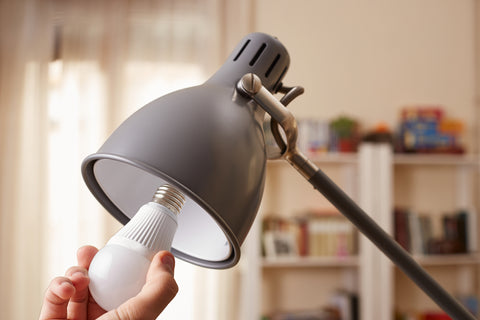 Smart thermostats
Your HVAC is responsible for a significant portion of your electricity use. A smart thermostat can help you conveniently save on energy by letting you program your home's temperature based on your schedule. Turning the heat one or two degrees lower can make all the difference, especially when you are asleep, have guests over, or are using the stove or oven. 
Hot weather heater
Older hot water heaters typically require more energy to run. Consider replacing your hot water heater with a newer model or insulating it with a heater blanket or wrap. And consider turning your water heater down about ten degrees if you host parties or welcome overnight guests — this will reduce your energy costs by 3% to 5%.
Landscaping for shade
Another way to reduce your air conditioner's load during hot summers — while keeping your house warmer in the winter — is to plant both south- and west-facing deciduous trees and shrubs to block sunlight.
Solar panels
Solar panels are a great way to reduce your energy bill and increase the value of your home. In addition to caring for the environment, solar power is another way to utilize technology and protect your finances from any future rise in energy costs.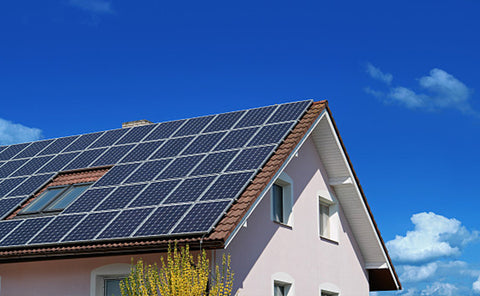 Solarparts@-series flexible solar panels made with SP cells can resist power loss due to bending and squeezing and integrated high power and cell ruggedness. Moreover, its high conversion rate can help you save much your energy cost. If you are interested in saving energy cost through using solar panels, keep following SOLARPARTS might be your good choice!
Phone: +86-13923729619   Fax: +86-755-28720791
WhatsApp: +86-13923729619  Wechat: 13510027129
Email address: Philip@isolarparts.com
Homepage: www.isolarparts.com