DIY solar has soared in popularity in recent years. Why? Because labor costs comprise the greatest portion of your project costs. It may seem intimidating to undertake such a project. Fear not We've got you covered. Let's check out how to prepare yourself and your home for a successful installation with these seven steps.
1: Find out your local laws and state incentives
Solar installations come with tax credit incentives depending on where you live. Some localities have made solar installation mandatory on new builds. Before you plan your project, know your state's restrictions and incentives so that you can set practical guidelines for your at-home project.You can look up your state's policies at the Database of State Incentives for Renewables and Efficiency (DSIRE). Plug in your zip code to check tax incentives and policies in your area. 
2: Determine the amount of solar panels you need
The first thing to think about is your overarching goal with solar. Do you want to supplement your current power usage? Or do you want to be completely independent of the local power grid? Off-grid systems are extensive networks that may require assistance for installation. Grid-tied systems are convenient and may even be used to sell back energy credits to your utility company. If you are new to DIY solar panel kits for home use, using this clean power source to cover only your basic needs is a great place to start.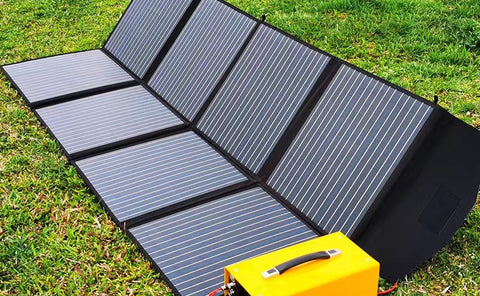 3: Find a reputable supplier for DIY solar panel kits for home use
The benefit of opting for a solar panel kit is having all the parts you need in one package. Rather than embarking on a journey to find the individual components on your own, choosing a kit from a reliable supplier saves you time and money. Kits are cost-effective and convenient. 
4: Plan for safety arrangements
When you opt to install a DIY solar panel kit for home use, being hyper-aware of proper electrical wiring and your safety plan is essential. A thorough safety plan should include the following:
Structured Procedure:  Plan your installation according to the weather. If you intend to store your kit components outside, ensure you have a secure storage place to prevent theft and damage. Remove metallic accessories before handling equipment. Schedule pre-set break times to prevent exhaustion.
Property Limits: Obtain the necessary permits before you dig holes for ground-mounted systems. Confirm your legal property boundaries to set your system.
Safety Training: Familiarize yourself with best practices for operating heavy machinery and electrical work as well as giving basic first aid. There are courses online and in-person that could save a life.
5: Understand your electrical wiring plan
Some areas may require a license for electrical work. Make sure you confirm what you need. Depending on your state, you may be able to install the electrical wiring yourself.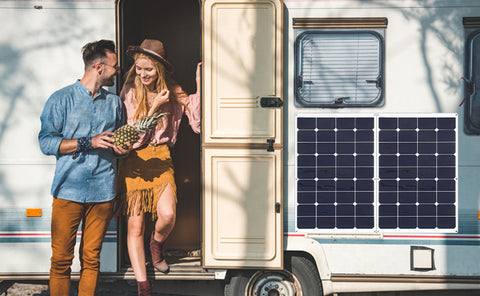 6: Arrange a solar inspection after installing DIY solar panel kits for home use
Before you install your DIY solar panel kit for home use, find out if you need a bank or insurance company representative or local official to perform an inspection. Some states require a third-party inspection before you can use your solar system. You may also need a local official to connect your system to the grid if you have a grid-tied system.
7: Partner with a premium solar supplier
If you are planning to install your DIY solar panel kits for home use by yourself and you don't know where to start, our team at SOLARPARTS provides unparalleled support throughout the entire process. From planning location logistics and requirements to installation guidance, our professionals are here to help. Reach out today for a consultation!
Twitter: Solarparts      Instagram: Solarparts
Tumblr: Solarparts      Pinterest: Solarparts
Facebook: Shenzhen Solarparts Inc
Email address: Philip@isolarparts.com
Homepage: www.isolarparts.com